A steady flow of water passing by creates one of the most soothing settings for those seeking an escape from the rush of their daily routine. Picnic, fish, or hike alongside the water, or find a way to take advantage of the current by hopping into a kayak. There are limitless ways to tap into these incredible resources and take full advantage of their restorative energy when you visit America's rivers.  
Arkansas First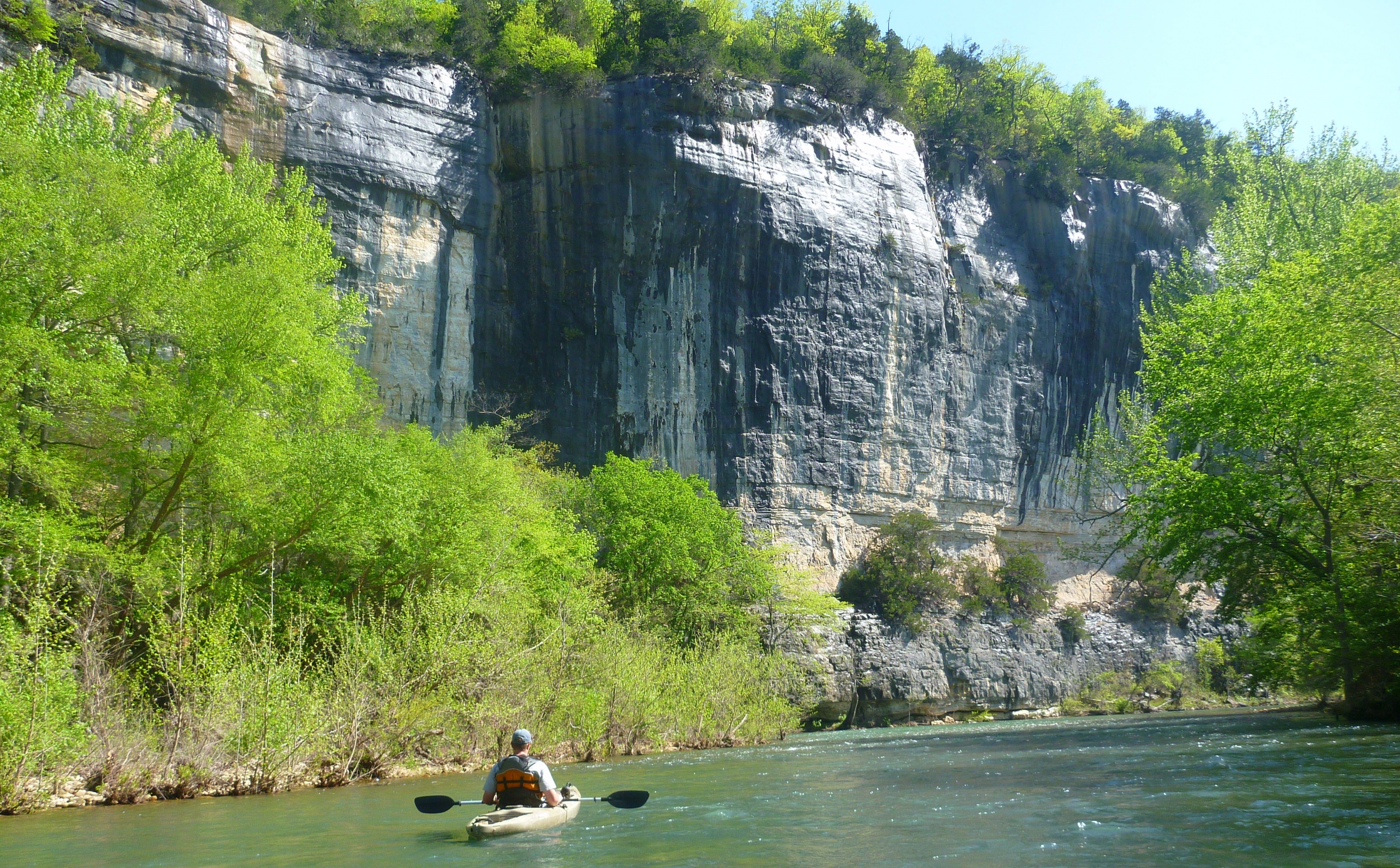 Photo credit:
National Park Service
Arkansas's Buffalo National River lays claim to the title of "first national river," having been established in 1972. The park can be explored by horseback, foot, or canoe — allowing explorers their choice of how to take in the area's natural beauty.  Those who remain in the park after dark will be able to leave their cares behind as they take in the park's vast night skies. Relax and renew with friends, family, or alone as you look up at the stars in this International Dark Sky Park.
De-Stressing Your Way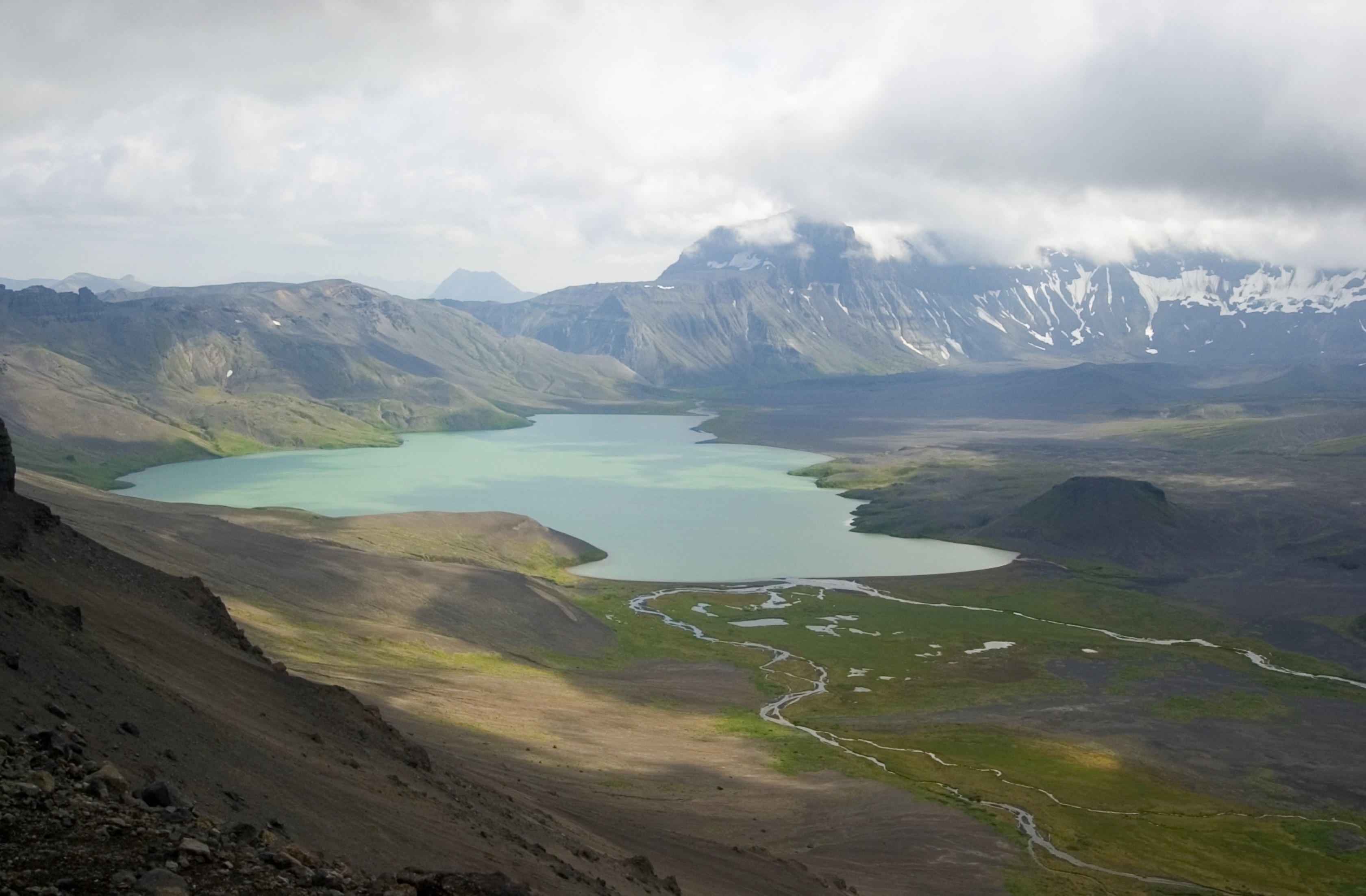 Photo credit:
National Park Service
Everyone de-stresses differently. Some prefer a quiet night under the stars, while others need to release their energy. For those brimming over with energy, let it all out as you whitewater raft Alaska's Aniakchak River in Aniakchak National Monument & Preserve. Completely unbridled in its beauty and wilderness, this remote destination will take your breath away. Each year, visitors with a taste for adventure strap on lifejackets and gear before running the river from its headwaters in a volcano, through the tundra, and to the sea. This 3-4 day adventure is once-in-a-lifetime and only experienced by a few groups of people each year.
Fishing in Peace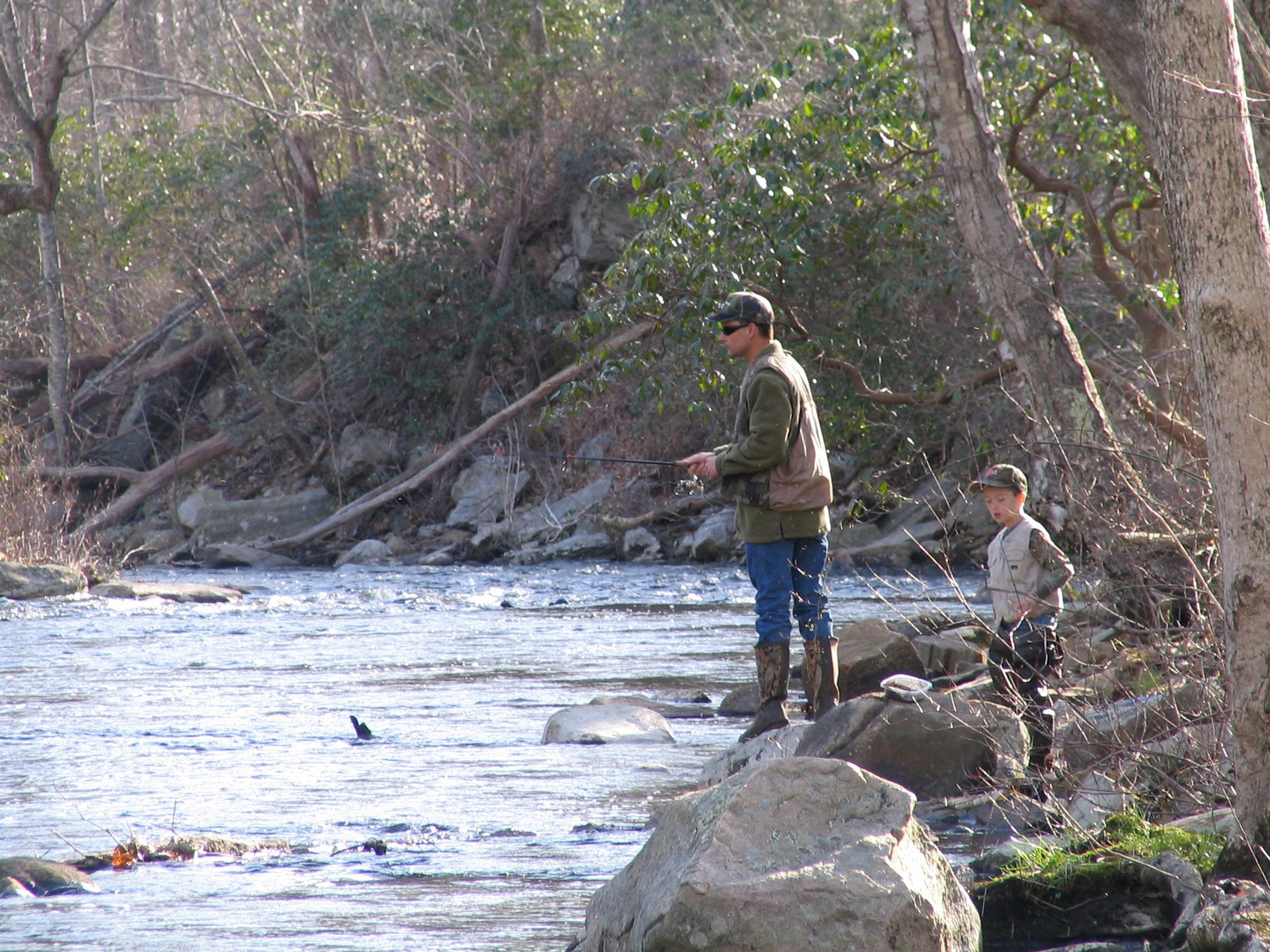 Photo credit:
Eightmile Wild & Scenic River Watershed/NPS
Some of the country's incredible wild and scenic rivers are kept pristine through partnerships. In this way, the Department of the Interior, the National Park Service, and local government and organizations come together to protect places like Connecticut's Eightmile River. This beloved northeastern gem is located not far from bustling areas like New Haven and Hartford, yet it remains untouched and placid. Visit the area's rocky, rural terrain to hike beside the water or take advantage of its many fishways. These pathways from the river are filled with fish passing between the river and ocean.
The Floridian Flow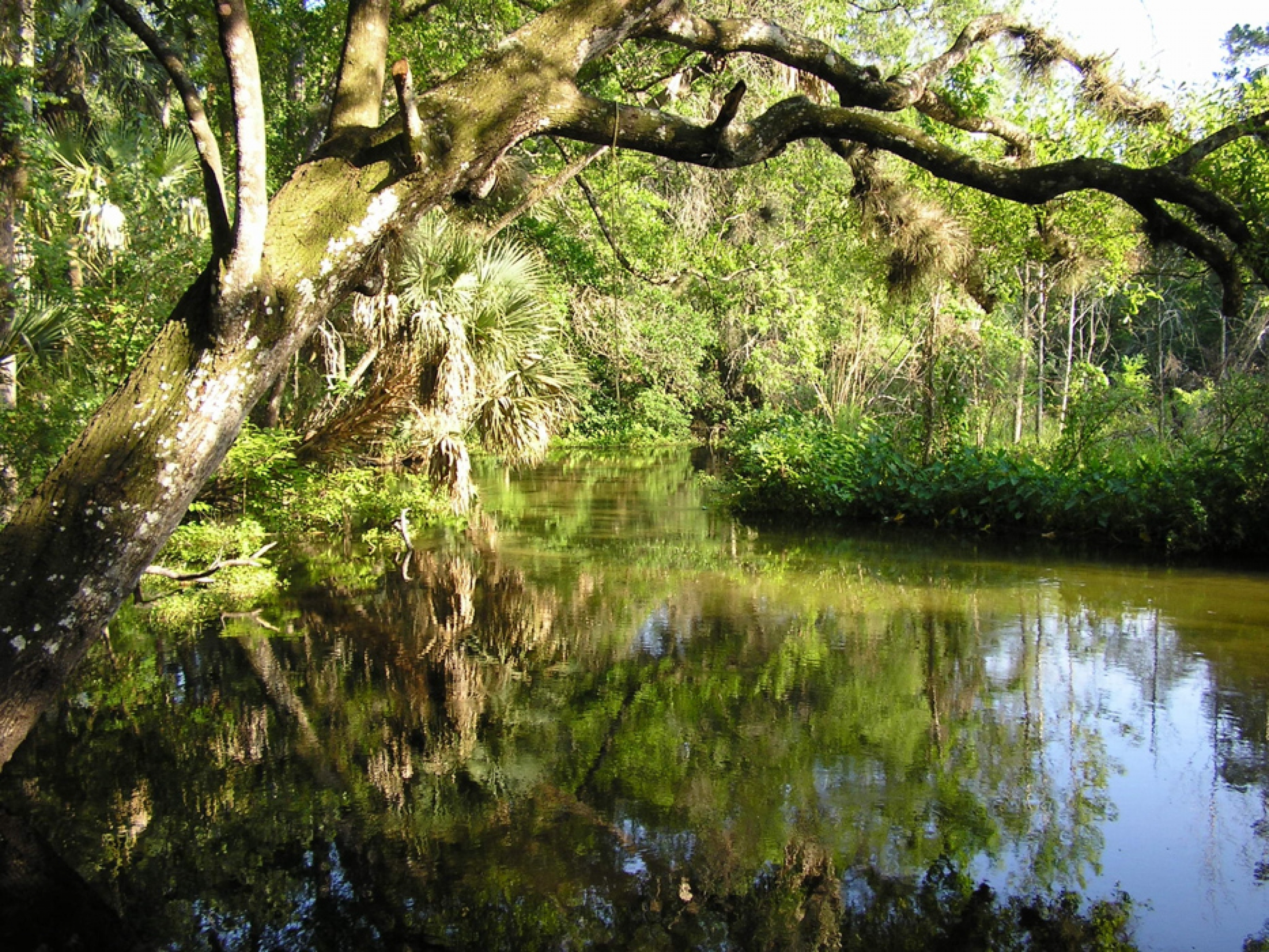 Photo credit:
Wekiva River System AMC/NPS
Located in Central Florida, take respite from Orlando's and busy streets to find an area of land unhindered by civilization. The Wekiva Wild & Scenic River System is filled with creeks, blackwater streams, springs and countless spots of calm waters. The river is free-flowing, one of the requirements of its designation, and is therefore protected "for the benefit and enjoyment of present and future generations." Animals like black bears and barred owls spot the landscape and transport visitors far from their daily life. Explore the area at your own pace, or take advantage of a volunteer opportunity, to help keep the area pristine or to learn more about the area's ecosystem.
A River with a Past
A gem meandering through southern New Jersey, the Maurice River and three of its tributaries are designated wild and scenic rivers. Today's Maurice Wild and Scenic River was once used by Native Americans in the area, long before European settlers arrived. The river's sand supported the growth of the glass industry, while its waters were used for oysters and agriculture. Some of the building and local activities keep the history of oyster harvesting alive. The region is also home to a wide array of wildlife and offers visitors the chance to see everything from bald eagles to eastern tiger salamanders.
Just Outside of Boston
Photo credit:
National Park Service
Drive about 20 miles west of Boston, and you'll find yourself before some of the state's most beautiful rivers. The 29 miles of the Sudbury, Assabet, and Concord rivers that are preserved as wild and scenic rivers contain no dams and flow gently, with very little gradient. Part of this area is also within Great Meadows National Wildlife Refuge, which is home to an incredible waterfowl habitat, and nearby Minute Man National Historical Park. Paddle down these rivers to slowly pass by vast floodplains and dense forests.
Southwestern Scenery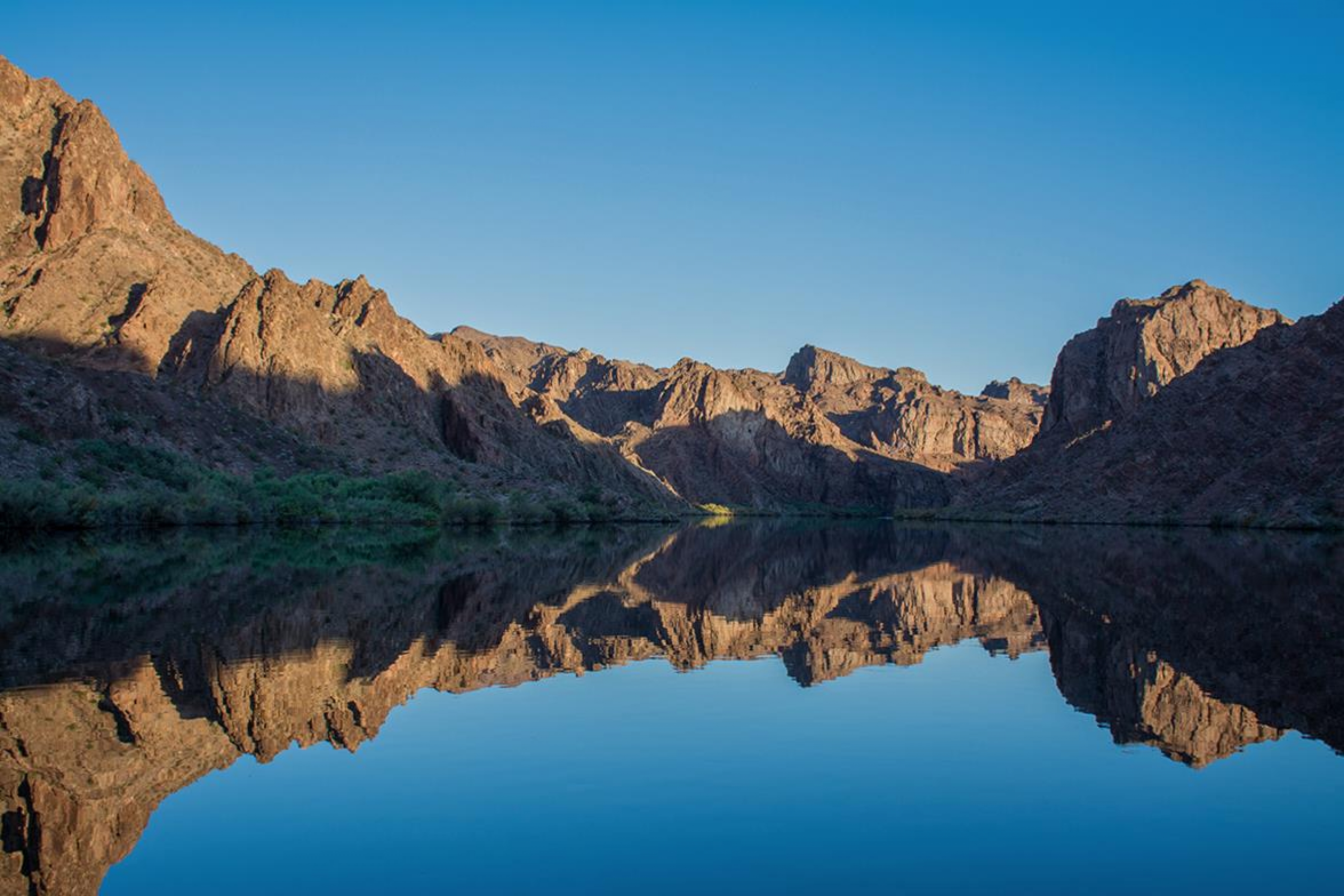 Photo credit:
National Park Service
Black Canyon National River Trail follows the Lower Colorado River through Lake Mead National Recreation Area. It is the first national water trail in the Southwest, and perhaps even more interestingly — the first to flow through a desert! Coves, hot springs, caves and more await those who choose to travel this path. The trail begins below the Hoover Dam and continues south for 30 miles, all which can be enjoyed via kayaks or rafts.
Sun on your skin, fresh air in your lungs, and the quiet sound of the water passing by: a trifecta capable of lulling you to sleep as it washes away your worries and cares. Our country's rivers are some of the most serene spots to get away from your everyday hustle and bustle. Preserving these incredible rivers allows them to remain flowing freely for visitors to experience for years to come. Next time you're looking to escape your inbox, crowds, traffic, and your never-ending to-do list, #FindYourPark at one of these incredible rivers.