What makes a tree famous? Believe it or not, a tree's notoriety can be measured in a number of ways. Whether it be age, height, beauty, or historical significance, these iconic trees have earned their place among the most renowned of their kind in our National Park System.
General Sherman Tree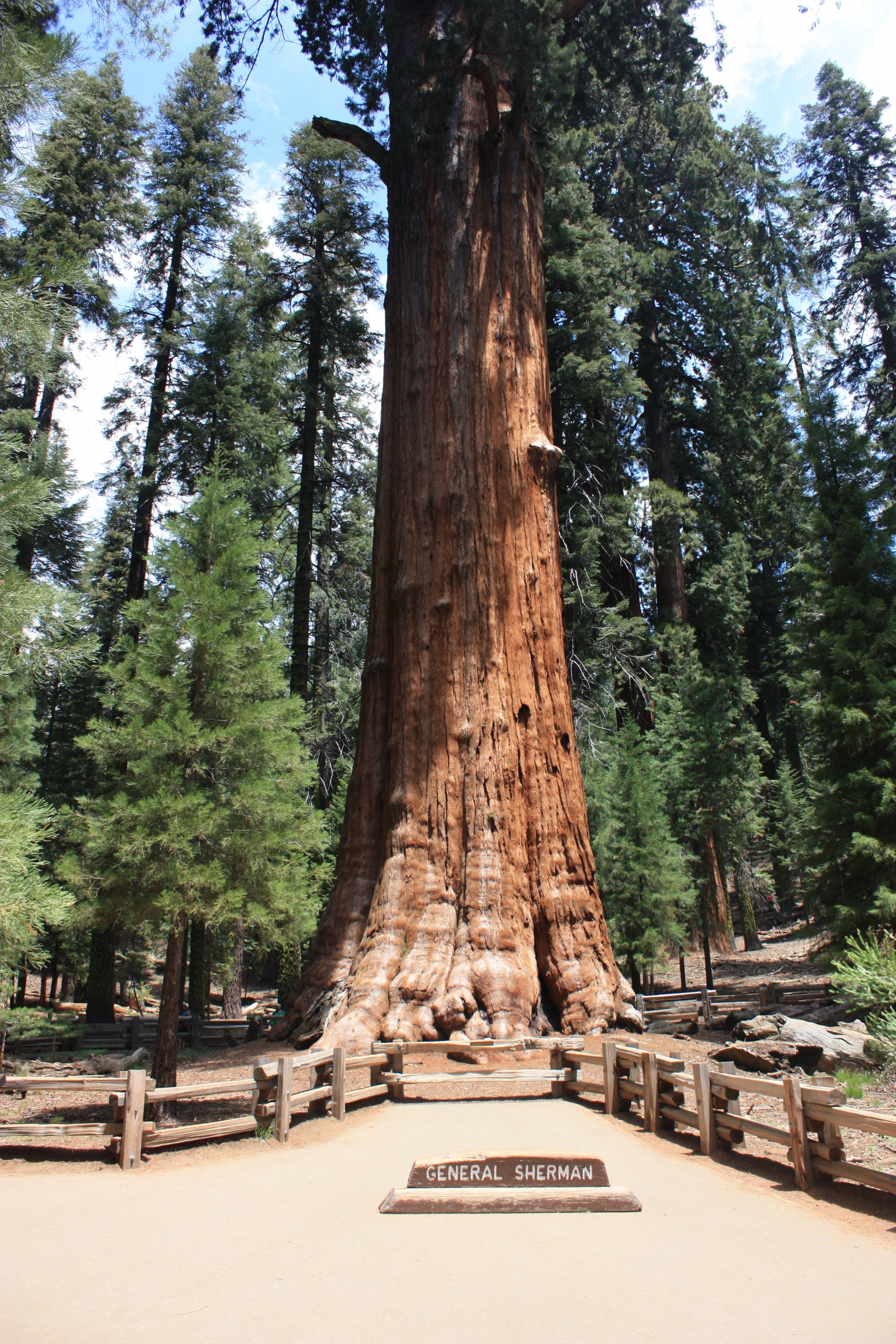 Photo credit:
Amber Buczkiewicz, Share the Experience
One of the highlights of California's Sequoia and Kings Canyon National Parks is the General Sherman Tree. Not only is the General Sherman the largest tree in the world (by volume), but it's also the largest living thing of any kind. Measured in 1975 at approximately 52,500 cubic feet, this giant sequoia is one massive tree. One would think that a tree of this size and magnitude would live in mystical solitude but the surprising truth is that the General Sherman is conveniently located and easily accessible from a nearby parking area and trail.
Tunnel Tree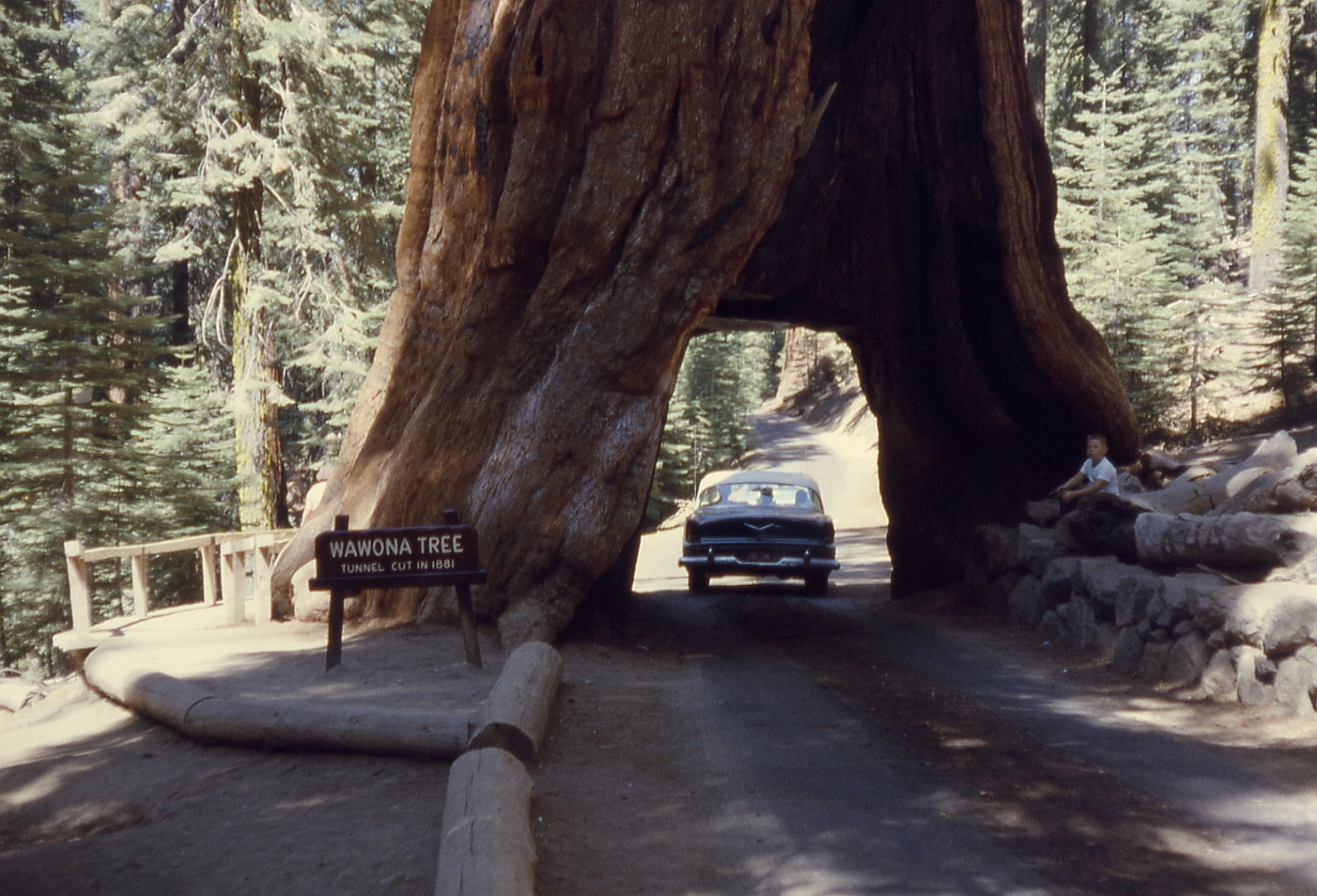 Yosemite National Park's Tunnel Tree, also known as the Wawona Tree or the Drive-Thru Tree, was made in 1881 as a tourist attraction. It was immortalized in a series of vintage photos that showed people and even automobiles driving through a tunnel carved at the base of a living giant sequoia. The tree fell after a harsh winter in 1969, due to heavy snow, wet soil, and the effects of the tunneling. Although the iconic tree is no longer with us, visitors can still pose for pictures and walk through a (dead) giant sequoia along the Tuolumme Grove trail.
National Christmas Tree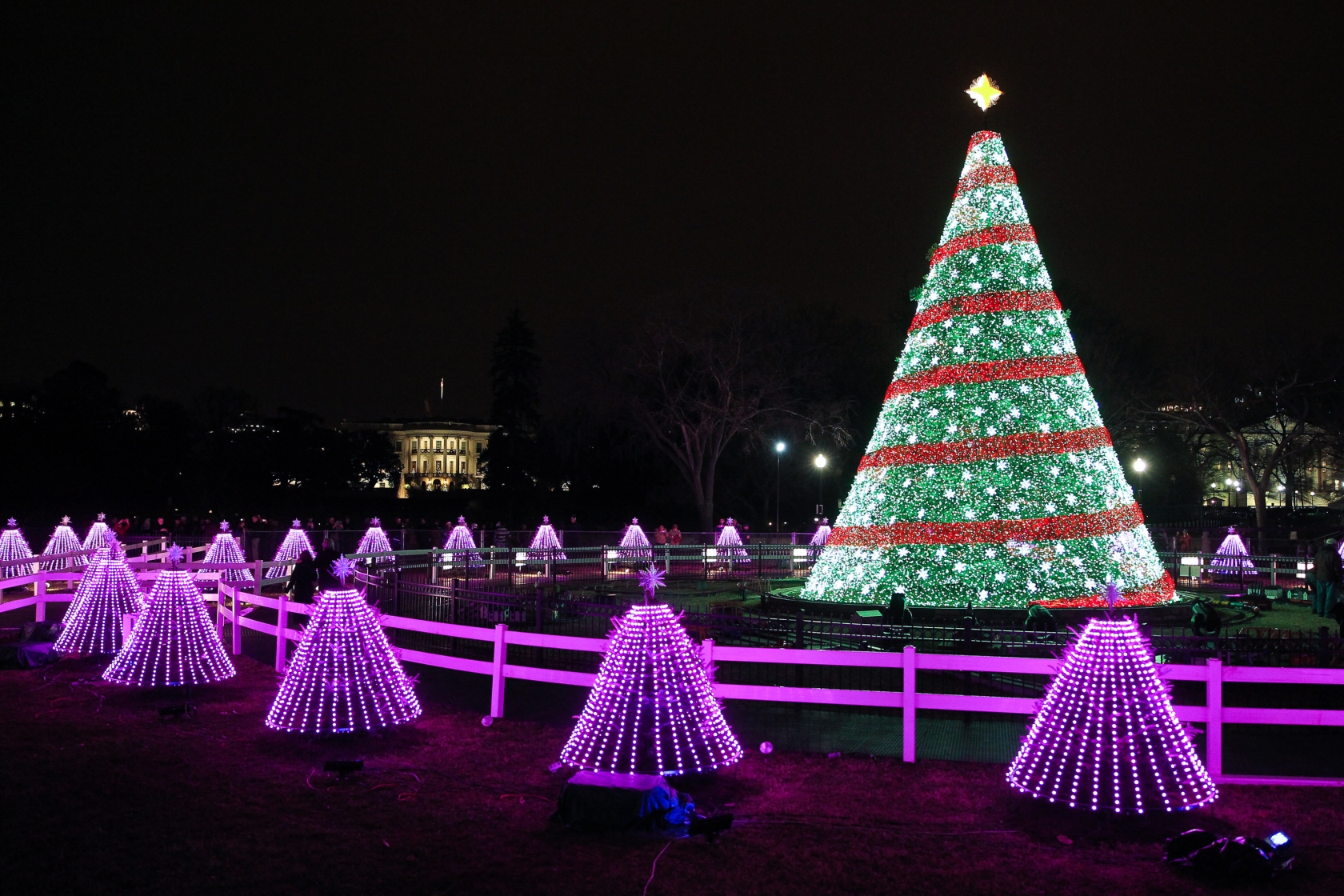 Photo credit:
Paul Morigi
You may be surprised to know that the White House is actually a national park, appropriately named President's Park. In December, the park's biggest attraction, the living National Christmas Tree, draws crowds as they flock to see the beautifully decorated Colorado blue spruce. The lighting of the National Christmas Tree originally started as a small community gathering in 1923. Today, it has grown to a celebrated, nationally-televised event. In fact, you can find the National Christmas Tree on Twitter – you can follow the tree for the latest updates, musings, and announcements at @TheNationalTree.
The world's oldest tree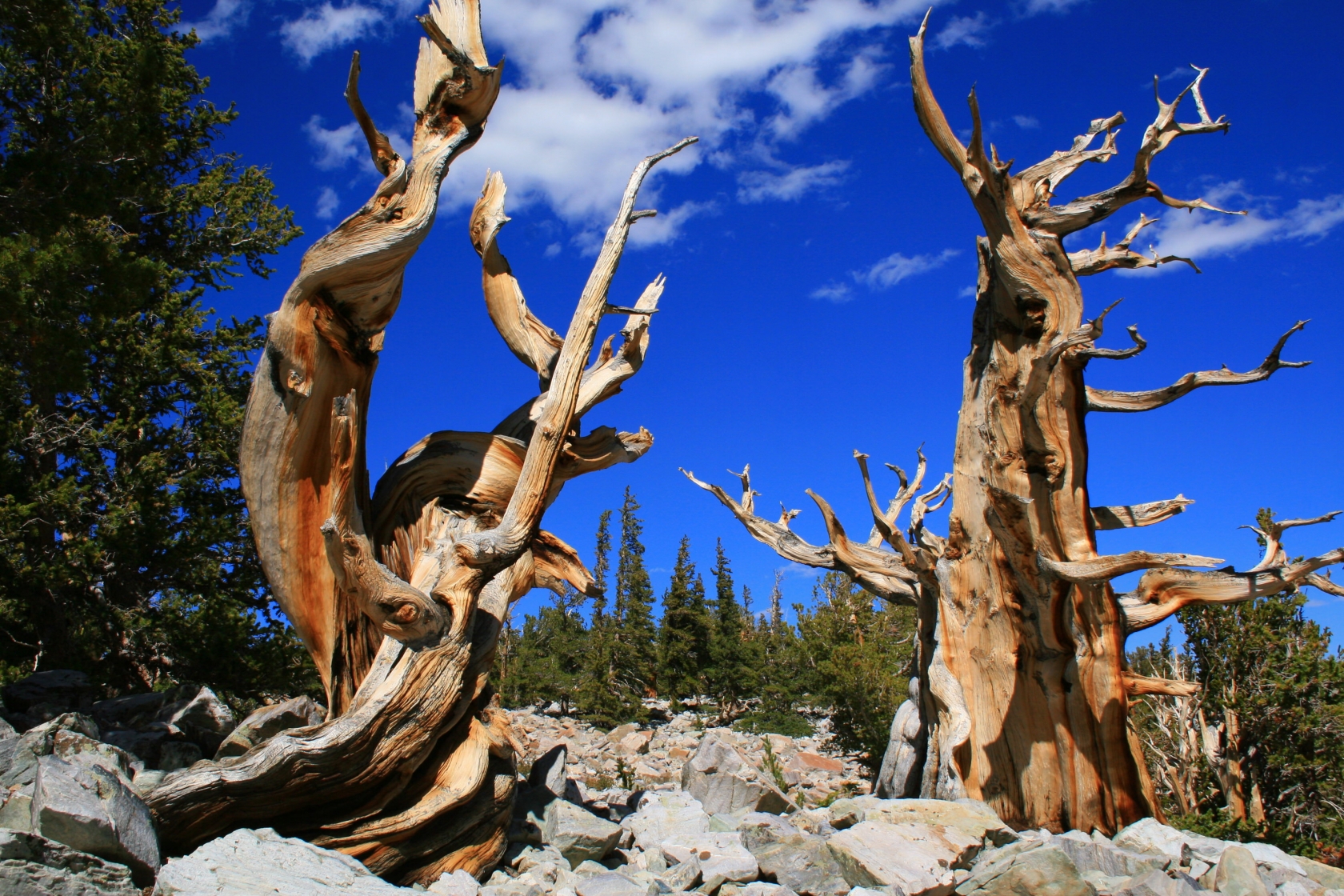 Bristlecone pines live for a very, very long time. The exact location of the oldest living bristlecone pine, known as Methuselah, is a closely guarded secret, but the tree grows somewhere in the White Mountain range of eastern California, where it has stood for more than 4,700 years. You can find bristlecone pines nearly as ancient growing in rocky, high-elevation areas of Great Basin National Park and Bryce Canyon National Park.
Witness Trees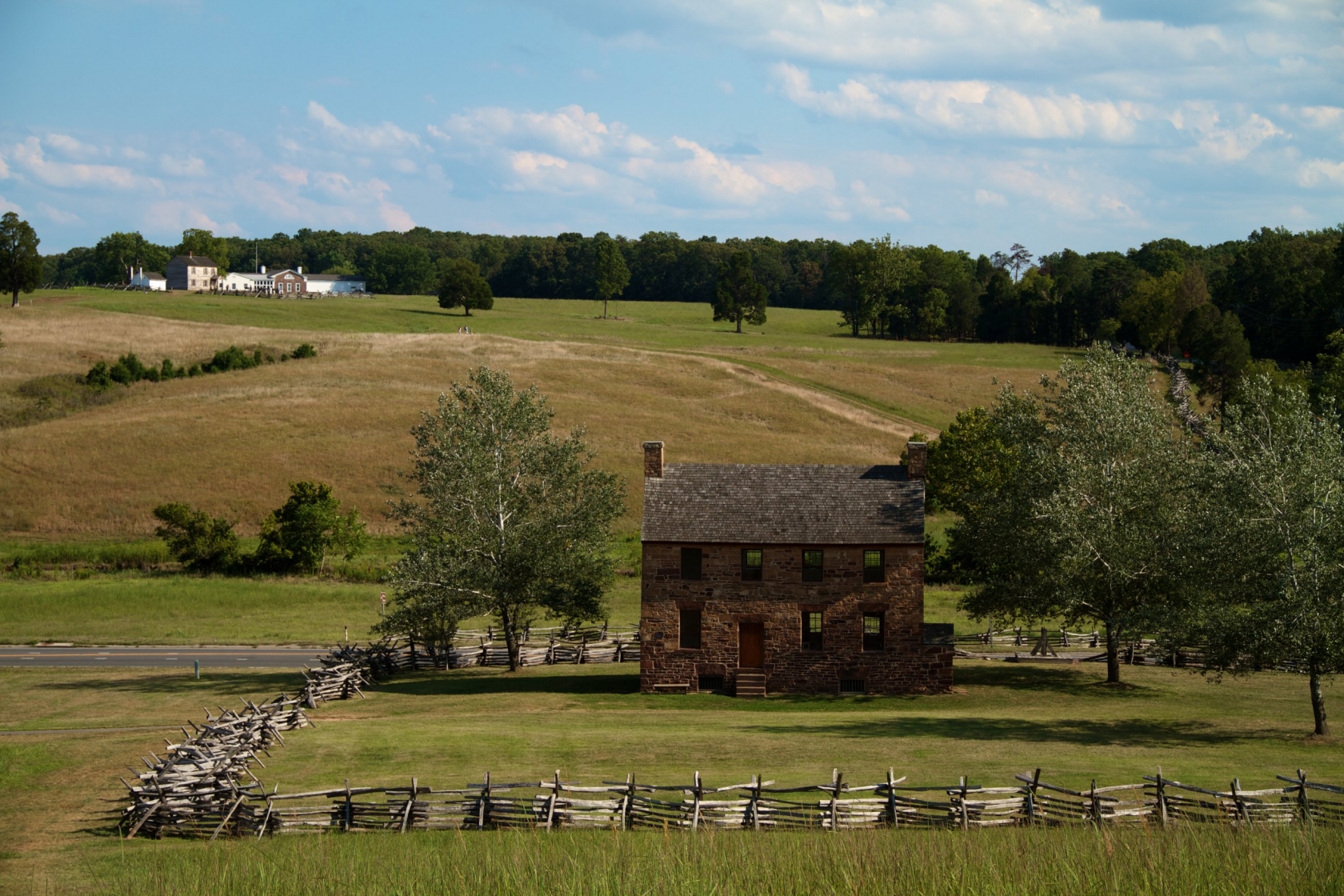 Photo credit:
Susan Ogden, Share the Experience
You don't have to be thousands of years old to have been around for some incredible historical events. In Virginia's Manassas National Battlefield Park, trees that fall into this category are known as Witness Trees. Each determined to be at least 150 years old, several trees in the park were alive during the First and Second Battles of Manassas in 1861 and 1862. You can visit these trees along the park's walking trails for a stirring reminder of how much time — or perhaps how little — has passed since the American Civil War.
Joshua tree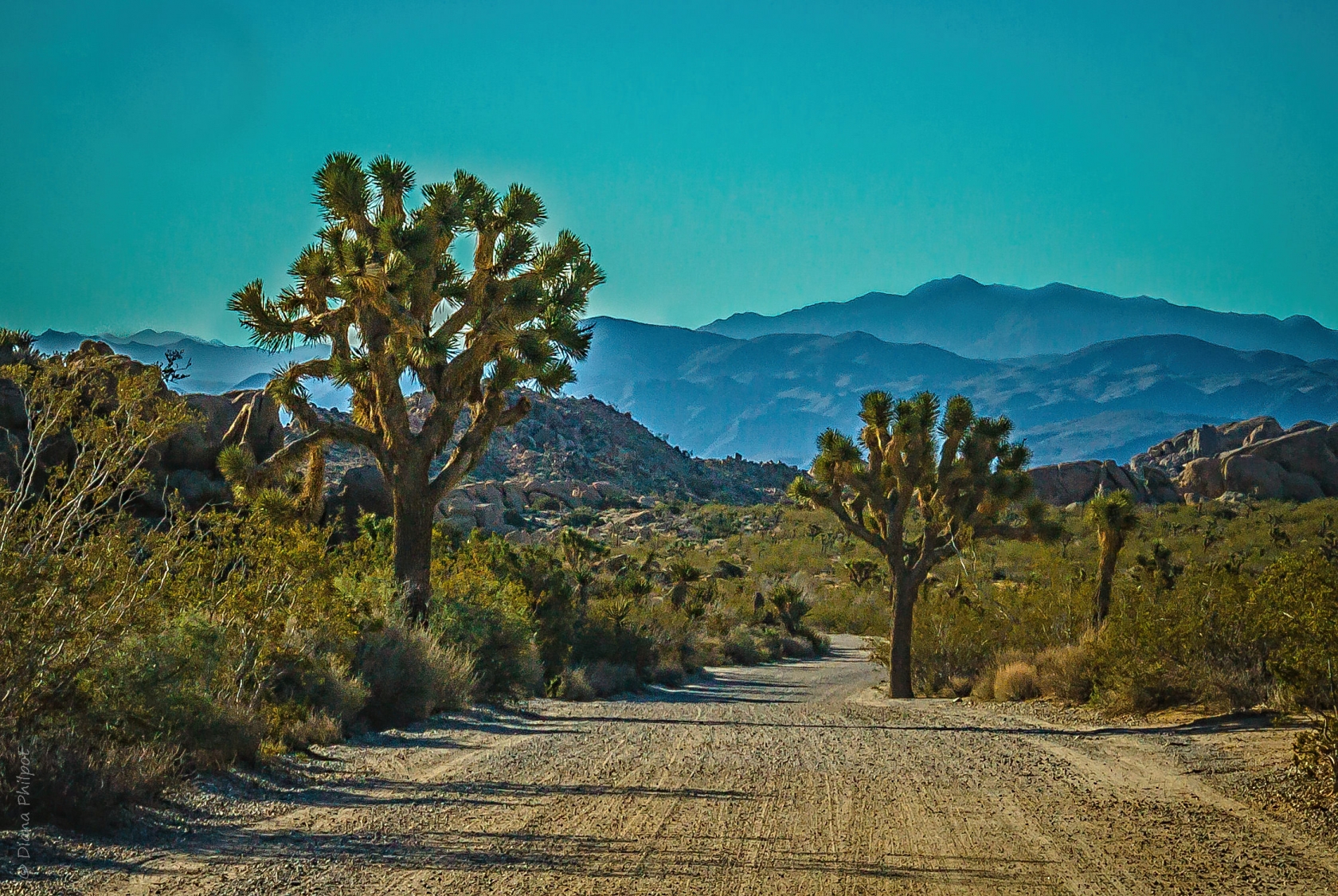 Photo credit:
Diana Philpot, Share the Experience
The namesake of Joshua Tree National Park in California is unmistakable. With their straight trunks, twisted branches, and tight clusters of spiky leaves, Joshua trees could almost be mistaken for Dr. Seuss creations. Despite their fairy tale allure, Joshua trees are actually recognized by many American Indians in the region for their tough, useful properties. These famous trees are true vegetative spectacles that can grow up to forty feet high and can be found growing wild all over the park.
The world's tallest tree
As with the whereabouts of the world's oldest tree, the precise location of the world's tallest tree has not been revealed to the public for fear of habitat damage due to heavy tourism. Here's what we can tell you: It is known as the Hyperion Tree, it grows in a remote area of Redwood National Park, and it tops out at a staggering 379 feet. Good luck tracking it down!
National parks across the country are home to some of the most famous trees in North America, but a tree doesn't have to be famous to capture your imagination.