National Park Foundation friend Kevin "Kev on Stage" Fredericks and his family are finding their park and showing you how to do it too! Watch them tackle the Tent Challenge and see how easy it is to enjoy camping in a park near you.
We recently had the opportunity to chat with Kevin about being an influencer, a myth buster, and encouraging others to experience all that our national parks have to offer. Check out some of our conversation below.
On being an influencer, Kevin says, "I think any time you see something being done in a fun way, it makes it interesting. So, I hope that showing how much fun I have dispels the myths that it's boring." However, he is not new to national parks.
Being a myth-buster in his own right, Kevin was enthusiastic to share his experiences. He tells us, "I am all about being your true authentic self. If you are a Black family and you love camping and being in the great outdoors, you should embrace that…It was actually really fun just dressing up in camping gear, I had never done that before." 
Last summer, while on tour in D.C., he visited the Martin Luther King, Jr. Memorial with his family. "The MLK monument probably had the most impact. Seeing him towering so high was truly remarkable."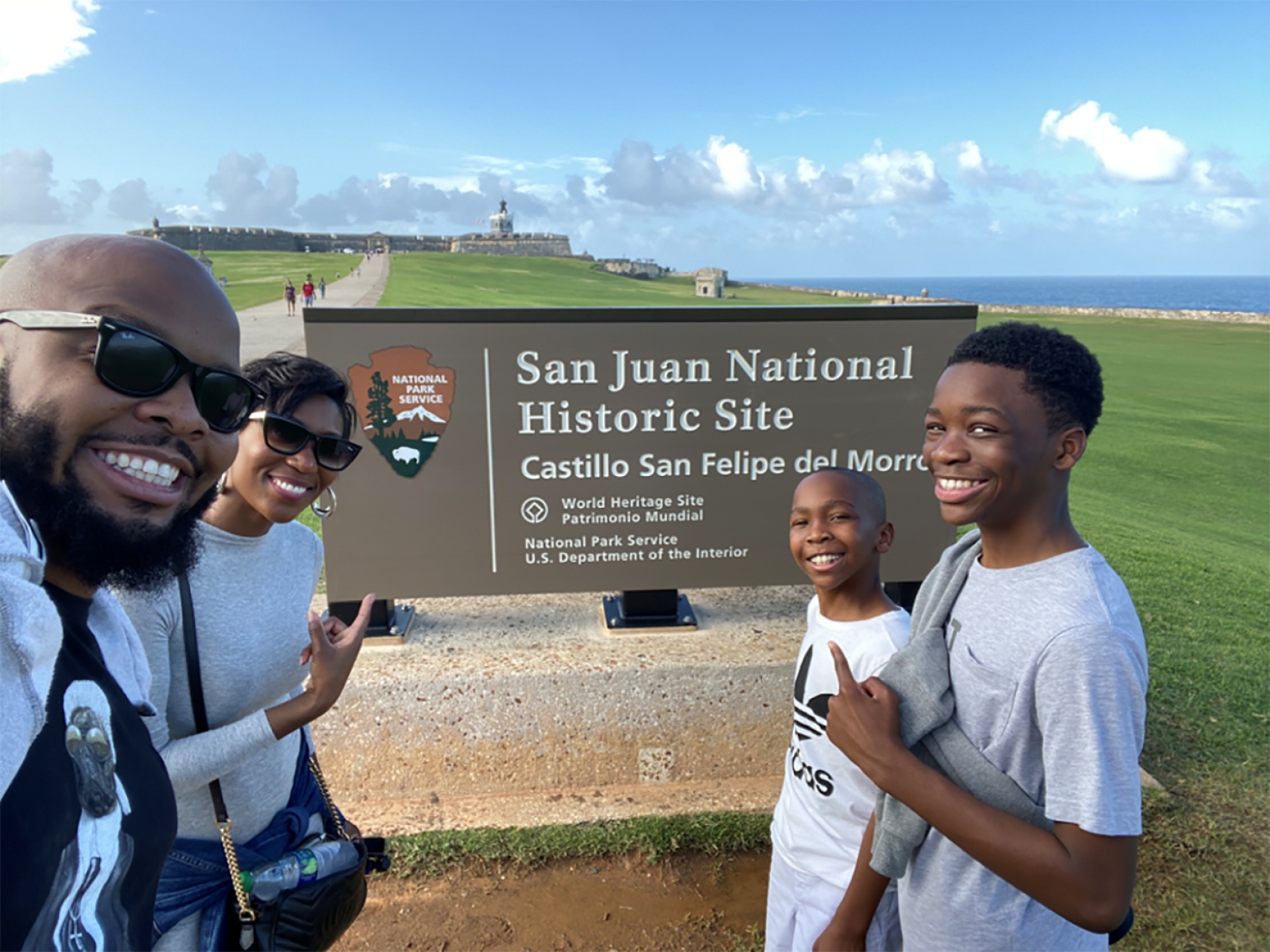 "I definitely feel more connected to the parks and can't wait to visit more as the world opens back up." Along with the Martin Luther King, Jr. Memorial, the national parks celebrate many other inspiring Black stories of historical significance. Visit Stand Where Heroes Stood to find out more! 
When asked why people should get out of their comfort zone and find their parks, Kevin had this to say, "I think people will find some things out about themselves they never thought possible."  
If you're just starting your journey with the national parks, as a first step, take the Find Your Park Quiz, to see what your perfect park pairing is!
---
This video series is produced by the National Park Foundation and its Find Your Park premier partners Budweiser, HanesBrands, L.L.Bean, Nature Valley, Subaru of America and Union Pacific Railroad, with additional support from The Coca-Cola Company and Winnebago Industries.