Meet Lieutenant Commander Matt Kozler, a commissioned corps officer from the US Public Health Service assigned to the Department of Interior and working at Golden Gate National Recreation Area
A standard desk job wasn't in the cards for Lieutenant Commander Matt Kozler. As a commissioned corps officer from the US Public Health Service assigned to the Department of Interior, Matt and his colleagues provide assistance and recommendations to the National Park Service regarding food and water safety as well as public health issues, including responding to disease outbreaks. For Matt, the job was a perfect fit: "when I was offered the opportunity to join my admiration for nature with my love for public health, I never hesitated to take on that challenge."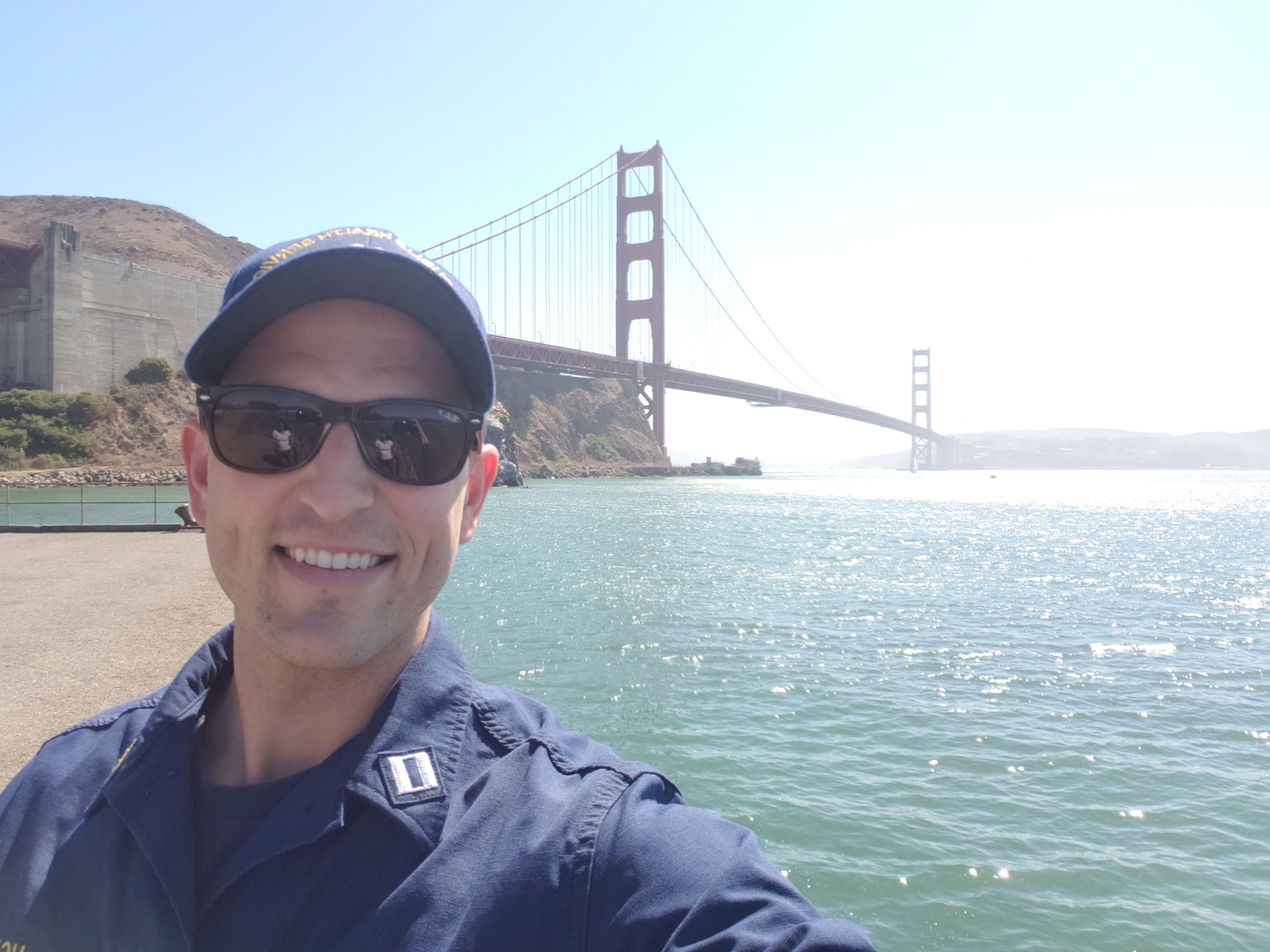 Based at Golden Gate National Recreation Area in San Francisco, Matt's day can take him to iconic places like Muir Woods National Monument and Alcatraz Island to the numerous beaches, trails, and historic sites surrounding the Golden Gate Bridge. Prior to the COVID-19 pandemic, Matt primarily managed food safety through work with mobile food vendors catering events at the park, as well as at the park's iconic restaurants.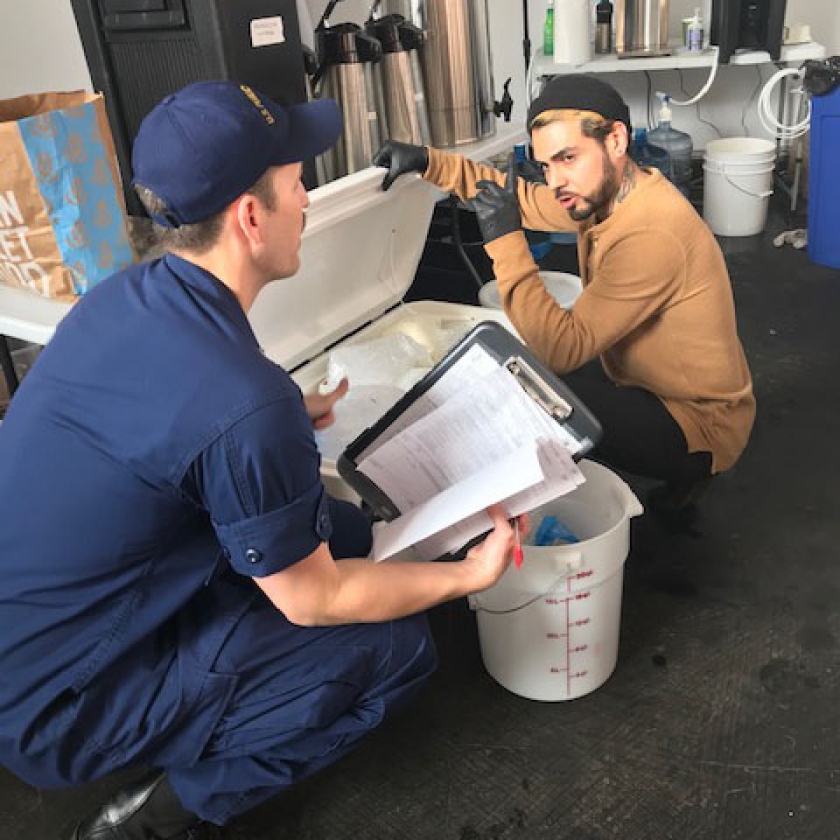 COVID-19 dramatically changed the nature of Matt's work. Today, he now focuses on developing and implementing site specific health measures designed to prevent the spread of the disease to both staff and visitors. Matt acknowledges that the stakes couldn't be higher, especially since Golden Gate National Recreation Area was the second most visited park site in 2020.
Fortunately, the seriousness of Matt's work has not managed to shake his sense of humor. Because so much of his work takes place outside, Matt has found himself a victim of the San Francisco's constantly changing weather on a few occasions. Recalling one such experience when the weather turned cloudy, windy, and cold, he said "I forgot my coat and had to advise food vendors while shivering almost uncontrollably, shattering teeth and all. I didn't last long that day, but we had a few laughs."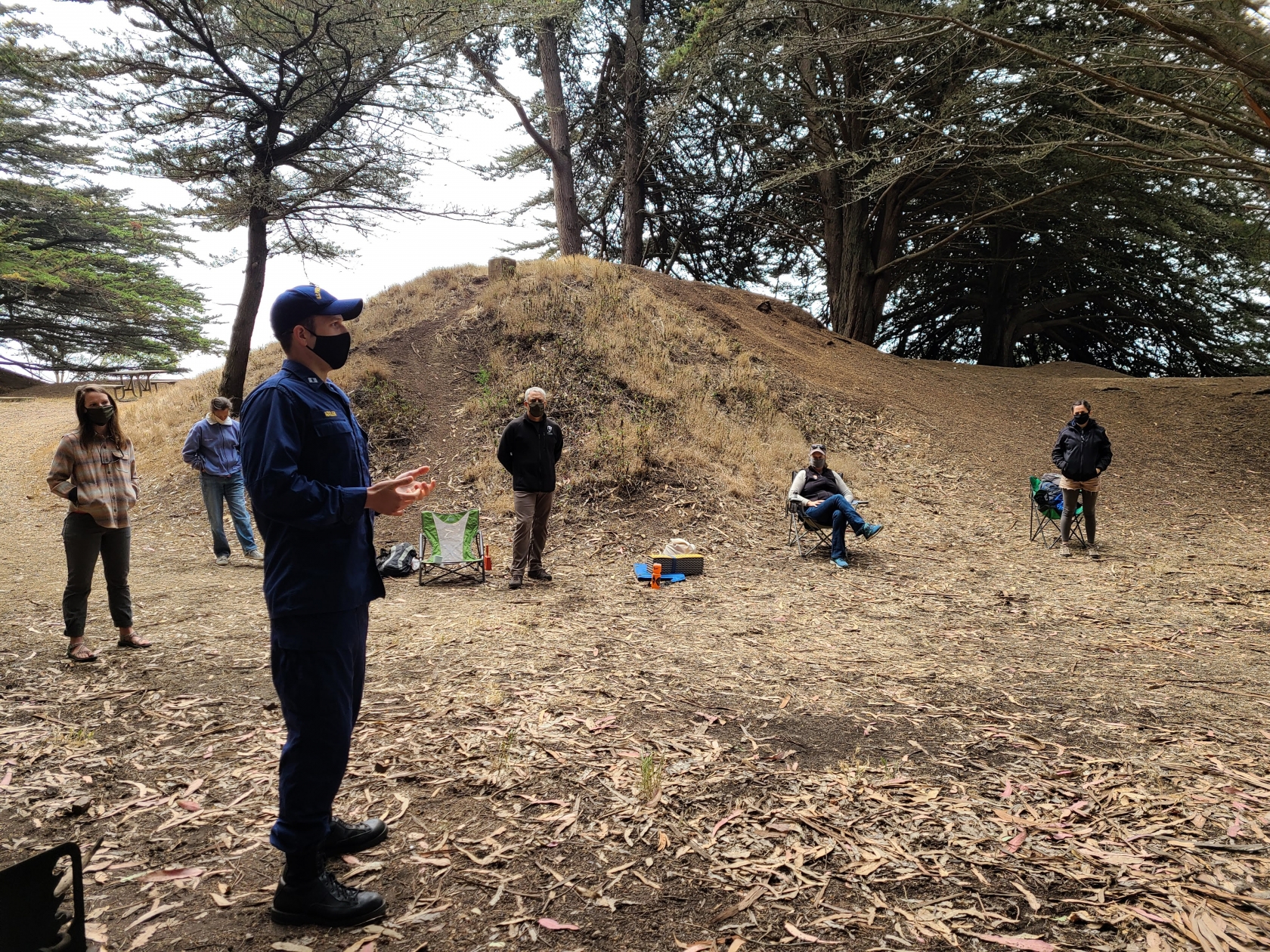 A self-described sustainability striving nature enthusiast at heart, Matt is grateful that he can "apply public health solutions to further protect those who come to enjoy the beauty and nature we all appreciate." He also marvels in the fact that there are over 80,000 acres of land and history to explore within 15 minutes of San Francisco. He loves the views of the city and bay area from the boat out to Alcatraz Island as well as the natural beauty from hiking along Marin Headlands just north of the city. Just remember to dress in layers!
Click here to learn more about the work of the National Park Service's Office of Public Health.
---
Behind every national park is a team of ordinary people dedicated to maintaining the extraordinary. They maintain habitats, educate visitors, and preserve history. They're volunteers, rangers, museum curators, engineers, architects, and more. They're our Park Ambassadors – linking us to these treasured places and all the stories they hold. Send thanks to an NPS employee or volunteer today.   
The "National Park Ambassadors" video series is produced by the National Park Foundation and its Find Your Park premier partner L.L.Bean, with additional support from The Coca-Cola Company.