Meet Michelle Harris, Painting Worker at Klondike Goldrush National Historical Park
When Painting Worker Michelle Harris clocks in at Klondike Goldrush National Historical Park, it's not just for the National Park Service – it's also for her hometown of Skagway, Alaska. The park remembers the trails, boomtowns, and stories of the Klondike Gold Rush, when thousands of people flooded into Alaska and the Yukon Territory in search of gold. Six blocks of downtown Skagway are designated as a National Historic District, where the buildings are preserved or restored to a late 1890s atmosphere.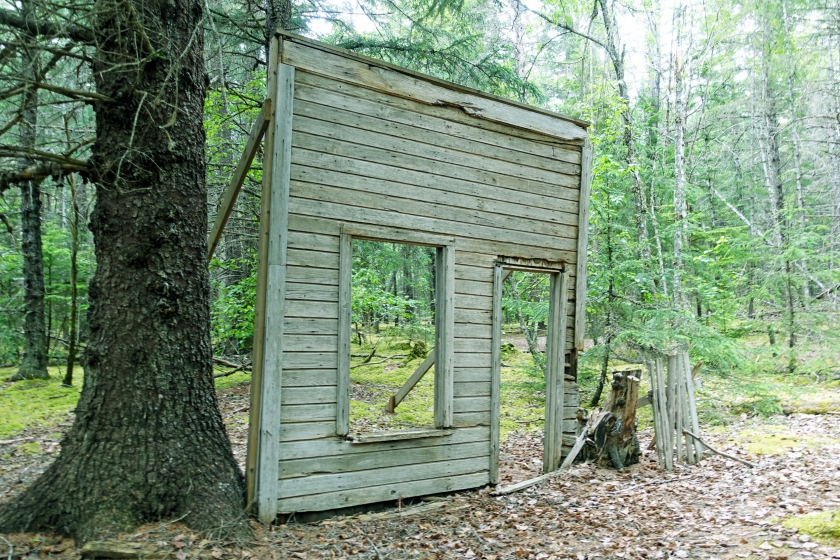 The contrast between the historic structures and the surrounding landscapes of the rugged wilderness is part of what makes the park special to Harris. "My absolute favorite place to be or work in the park is Dyea, particularly the False Front. It's literally just the face of a structure from the past – no door, roof, or side walls. It's eerily beautiful against the backdrop of nature, taking back an area that man had once cut clear to establish the town." 
As part of the park's preservation crew, Harris works to maintain historic buildings throughout the park. She does a bit of everything, from pouring a concrete foundation for a building to taking off siding for rehabilitation projects, as well as minor touchups on the building's paintwork. "It's just absolutely wonderful to be able to work for an entity that gets to maintain these buildings but also to go home every night and know that I plan on living here for a long time and seeing where they go to."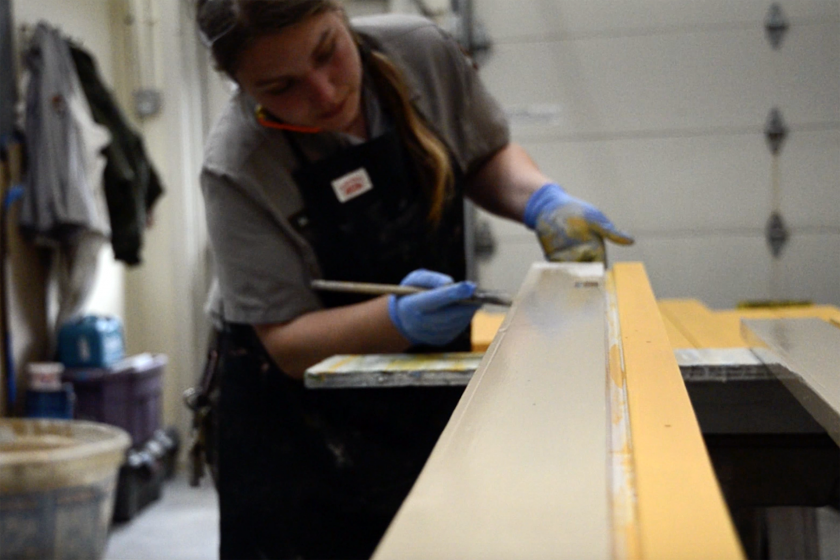 Harris has been part of the National Park Service for twelve years and can't imagine being anywhere else. "I really love my job. Growing up in this town and seeing the work that has been done by the National Park Service really made me feel like that's something that I wanted to do. Not only do I get to work on really great places, but I get to be in this really great place. Every day you're up there on the scaffolding and you look across the bay – you see these beautiful mountains, you get to see the sunrise some days, you get to see the birds come in, migrating. It's absolutely wonderful." 
---
Behind every national park is a team of ordinary people dedicated to maintaining the extraordinary. They maintain habitats, educate visitors, and preserve history. They're volunteers, rangers, museum curators, engineers, architects, and more. They're our Park Ambassadors – linking us to these treasured places and all the stories they hold. Send thanks to an NPS employee or volunteer today. 
The "National Park Ambassadors" video series is produced by the National Park Foundation and its Find Your Park premier partners Budweiser, HanesBrands, L.L.Bean, Nature Valley, Subaru of America and Union Pacific Railroad, with additional support from The Coca-Cola Company and Winnebago Industries.