Meet Darin Brinkmeyer, Maintenance Worker Supervisor at Great Smoky Mountains National Park
Darin Brinkmeyer has good reason to take pride in the way the facilities at Great Smoky Mountains National Park look. As a South District Maintenance Worker Supervisor, Darin is responsible for all the custodial and grounds maintenance on the North Carolina side of the 522,427-acre park. This includes looking after 326 campsites, nine group sites, 41 comfort stations, 14 horse camp sites, 281 picnic sites, three picnic pavilions, a visitor center, the staff housing area, two parking lots, research facilities, and multiple historic structures.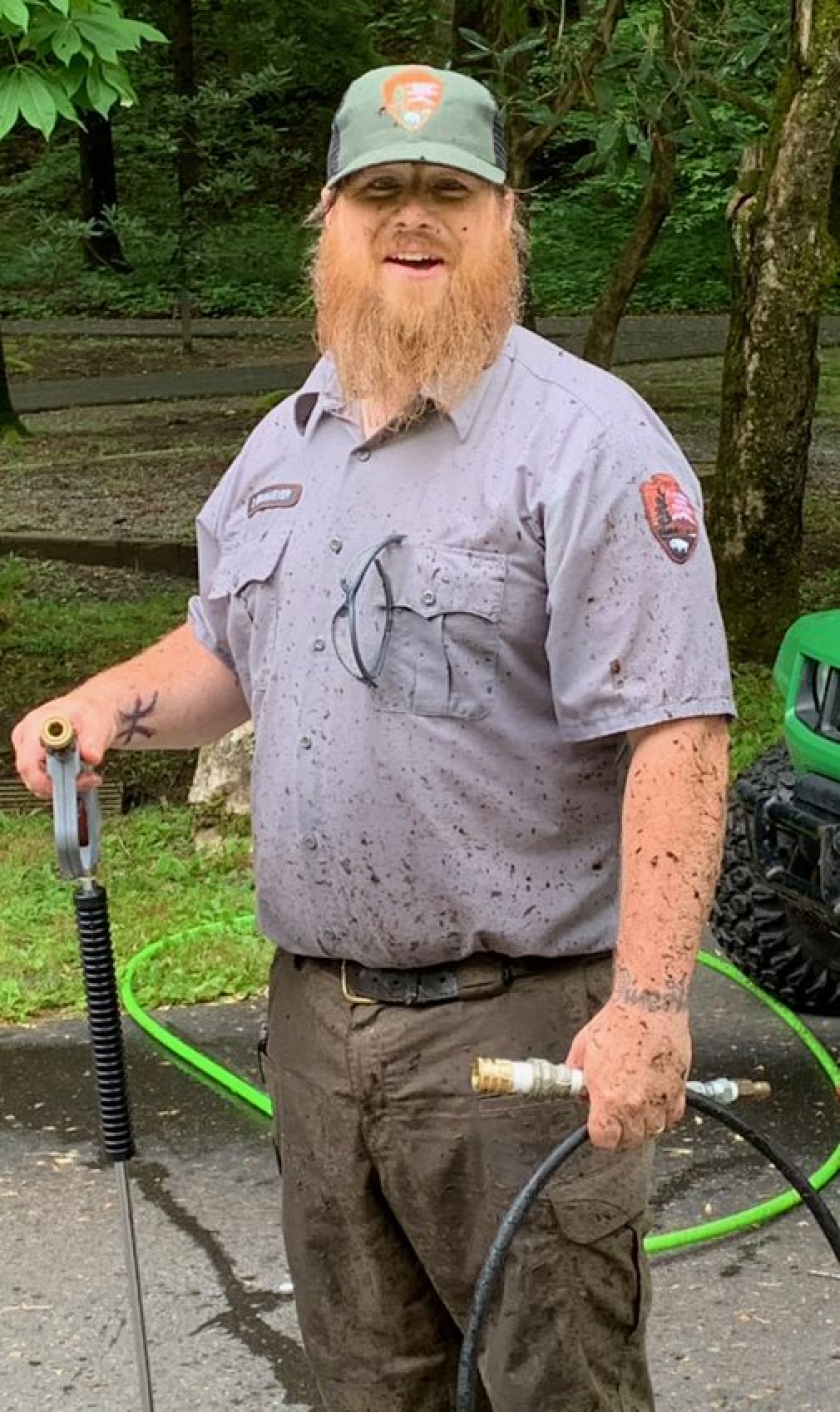 Armed with a fleet of lawn mowers, tractors, and trucks, as well as a warehouse full of cleaning supplies, Darin and his crew (up to 24 people during the busy summer months) work year-round to ensure that the park's facilities are maintained. The work Darin and his crew do varies from keeping the restroom facilities clean and the grass mowed to checking that the park's fresh water supply is safe and that pipes are aren't clogged.
Regardless of the assignment, Darin makes sure his crew, both full time and seasonal, are properly trained to operate whatever equipment they might need to use and have personal protection gear such as gloves, safety goggles, and hard hats needed to do their jobs. It is a part of the job he takes very seriously, leading monthly safety talks and regularly updating the custodial department's safety standards so he and his crew can do their work in a safe and practical manner.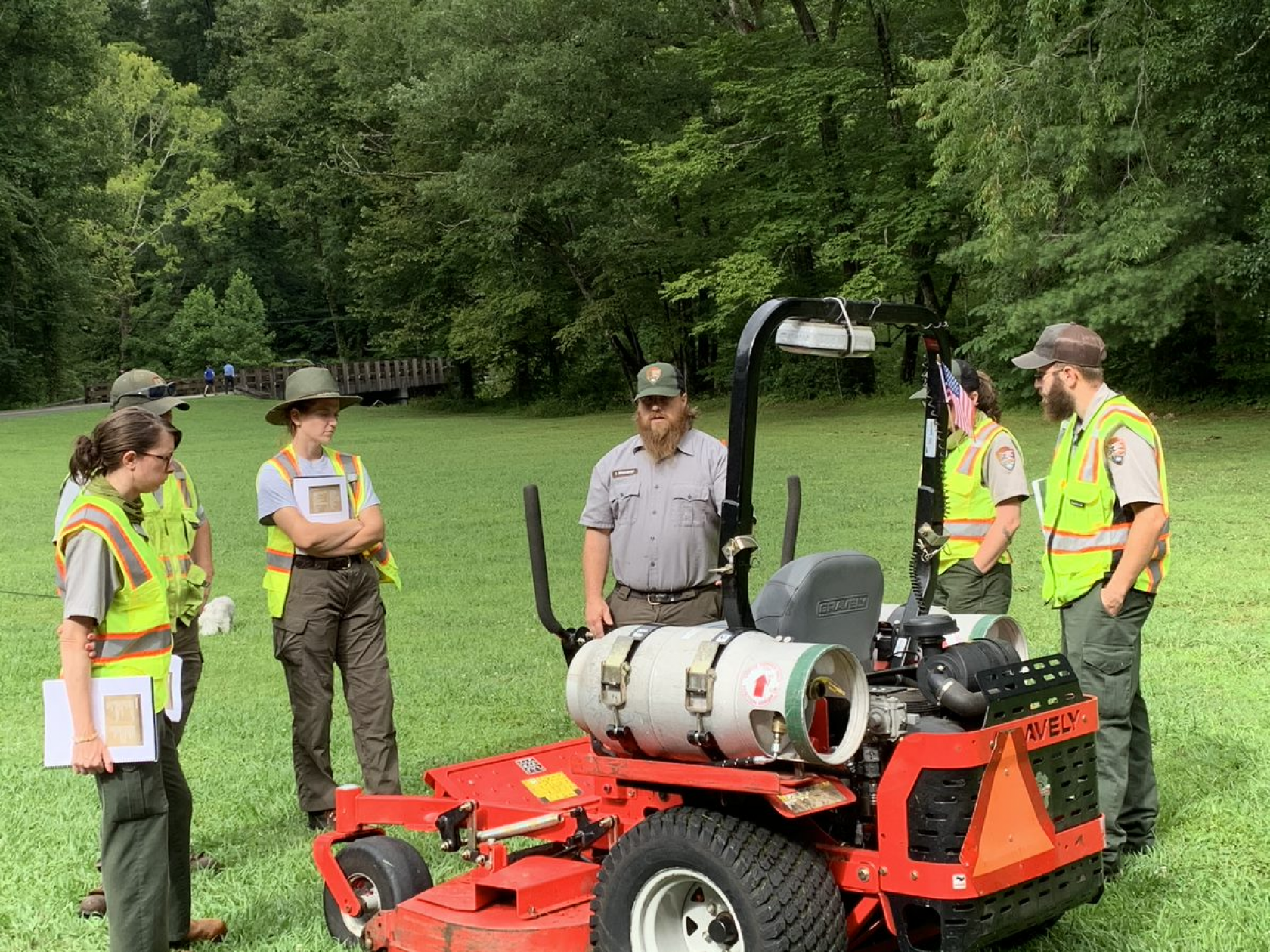 And when Darin has time to spend enjoying the park he works hard to maintain, he doesn't pick out any one place in particular to visit. Instead, he prefers "any place where this aren't a lot of people; places that look old and overgrown with moss, fungi, and water." 
---
Behind every national park is a team of ordinary people dedicated to maintaining the extraordinary. They maintain habitats, educate visitors, and preserve history. They're volunteers, rangers, museum curators, engineers, architects, and more. They're our Park Ambassadors – linking us to these treasured places and all the stories they hold. Send thanks to an NPS employee or volunteer today.   
The "National Park Ambassadors" video series is produced by the National Park Foundation and its Find Your Park premier partner L.L.Bean, with additional support from The Coca-Cola Company.