Meet James Baez and Eddie Scocco, Marine Patrol Unit Officers with the U.S. Park Police
Officers James Baez and Eddie Scocco don't work in your average office. As Marine Patrol Unit Officers with the U.S. Park Police, they spend their days patrolling New York's Hudson River around two of America's most iconic landmarks, Statue of Liberty National Monument and Ellis Island. From their 44' boat, Eddie and James work to ensure that no vessels other than the commercial boats bringing visitors from lower Manhattan get within 150 yards of Liberty or Ellis Islands.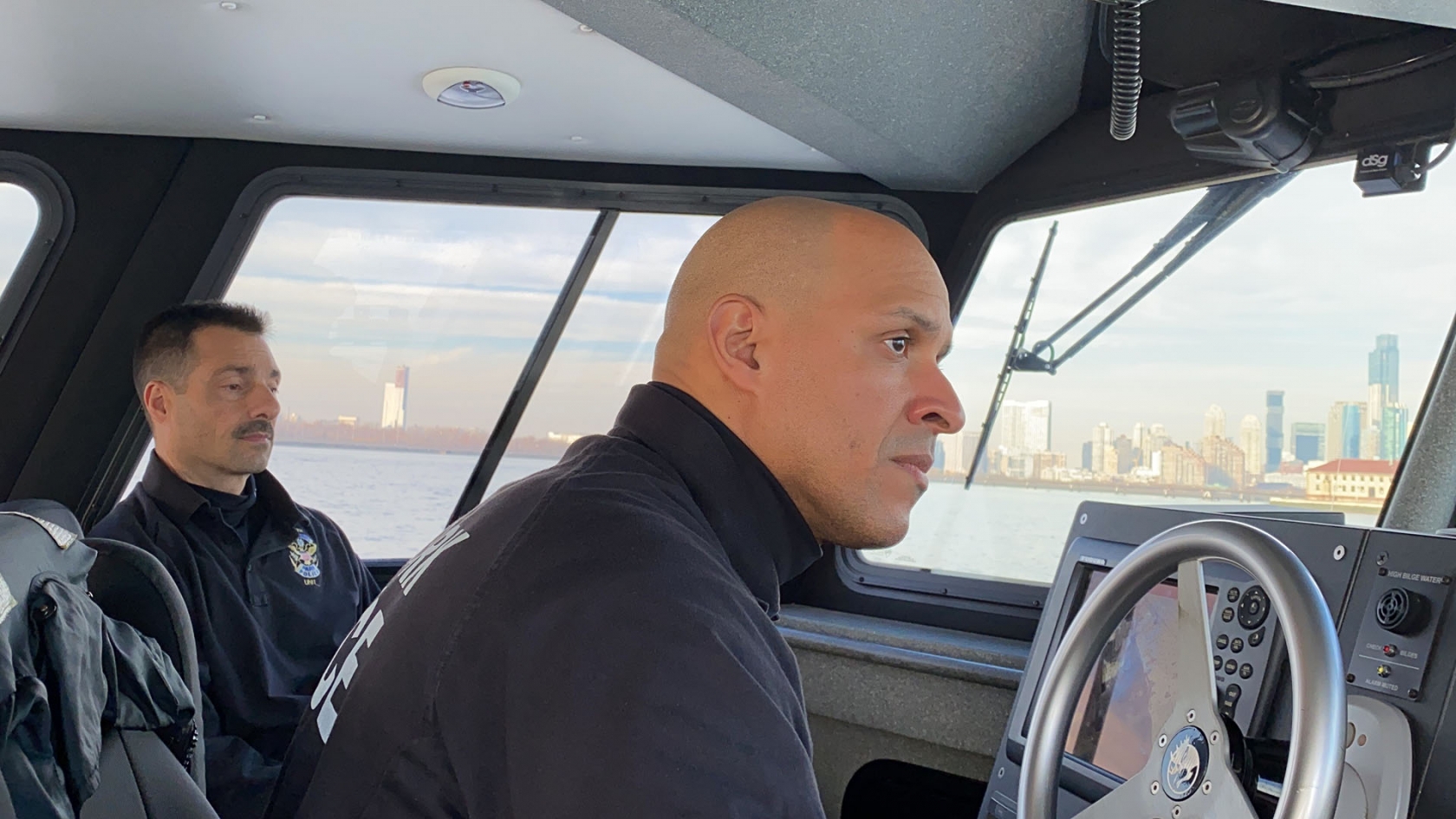 First drawn to the National Park Service in 2007 because of its long history and reputation, James still considers starting up the boat to be the favorite part of his day, "going out on the river and seeing the NYC backdrop with Lady Liberty at the forefront. It never gets old."
Eddie, who joined the park service in 2005 and has been with the marine patrol unit since 2011, adds that being out on the boat and helping people have to be his favorite parts of the job. Plus, "the views anywhere I work are amazing." 
No surprise, these two officers also have a few tips for anyone thinking about visiting: 
Don't wait until the last hour of the day to try and visit; you'll get to the island and have to turn right around. 
Consider taking the ferry from Liberty State Park in New Jersey instead of getting on at Battery Park in Manhattan if you want to avoid some of the crowds.
---
Behind every national park is a team of ordinary people dedicated to maintaining the extraordinary. They maintain habitats, educate visitors, and preserve history. They're volunteers, rangers, museum curators, engineers, architects, and more. They're our Park Ambassadors – linking us to these treasured places and all the stories they hold. Send thanks to an NPS employee or volunteer today.   
The "National Park Ambassadors" video series is produced by the National Park Foundation and its Find Your Park premier partner L.L.Bean, with additional support from The Coca-Cola Company.