Variations on everybody's favorite campfire treat are all over the Internet these days, but there's a problem. Seems like most of the super-s'mores populating the web ditch the campfire entirely, requiring a full kitchen and hours of preparation instead. The results may be delicious, but where's the fun in that?
Rest assured, you can kick your s'mores up a notch without leaving their natural environment. These five easy s'more enhancements can all be made over a campfire. Warning: these recipes are so good that they'll have you craving a camping trip in no time.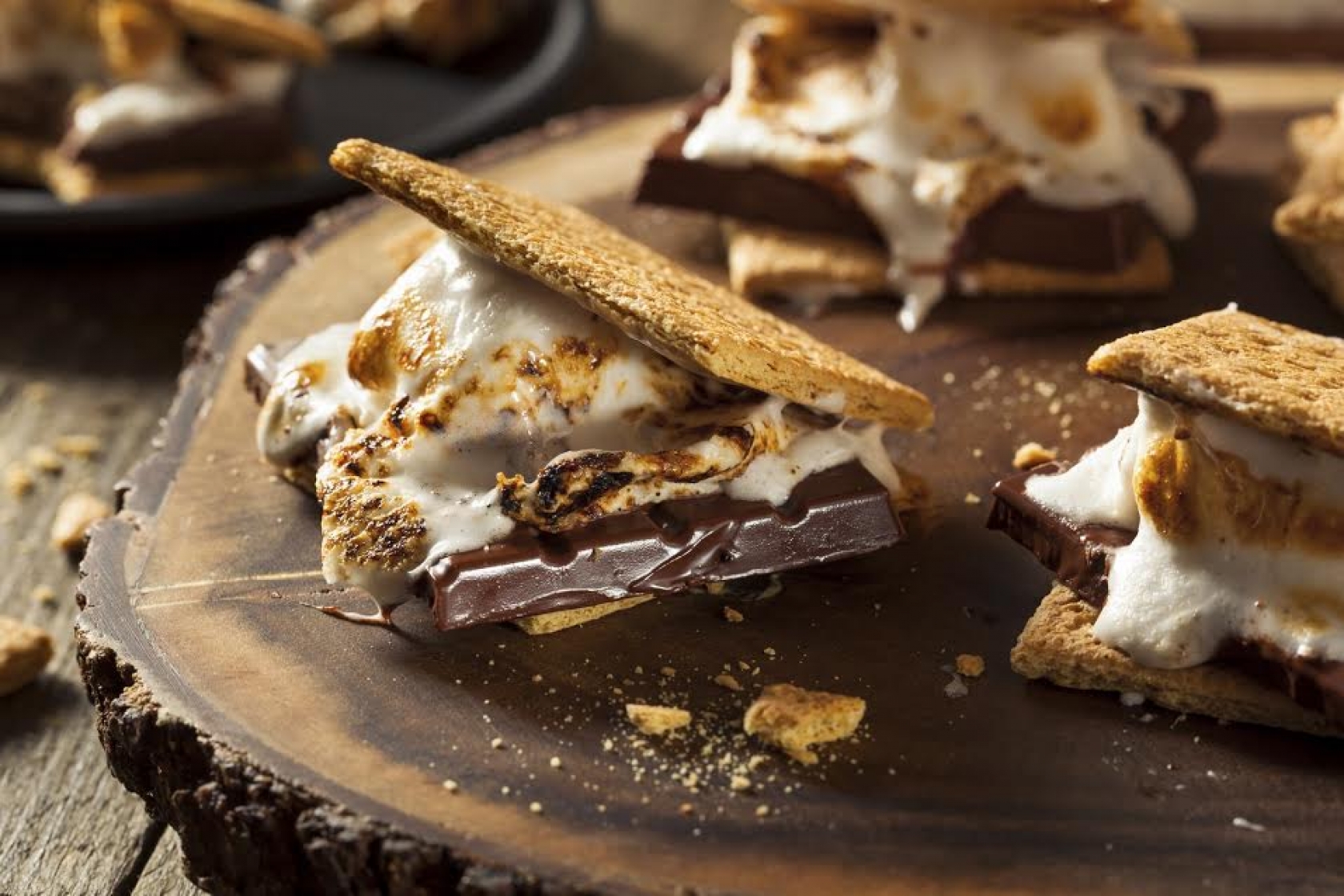 1. Grilled s'mores
This variation on a classic s'more works best if you have a grill on your campfire pit. All you have to do is assemble the basic ingredients —chocolate and marshmallow between two squares of graham cracker — and wrap them all up in tinfoil. Place the wrapped s'mores on the grill and let them toast. Use a pair of tongs to turn them over after a couple of minutes, and then carefully unwrap them. The result is a deliciously warm s'more with chocolate and marshmallow melted together into gooey goodness.
2. Peanut butter super-s'mores
It may sound crazy, but you don't have to use plain chocolate in your s'mores. For one of the simplest and most delicious s'more enhancements of them all, replace the chocolate bar with a chocolate peanut butter cup. It's amazing! If you're not ready to leave your chocolate bars in the dust, just spread a layer of peanut butter on the graham crackers.
3. S'mores cones
This s'more alternative is similar to the aforementioned grilled s'mores, but with one key difference: Replace the graham crackers with a waffle-style ice cream cone for a (relatively) mess-free, handheld version. Just fill the waffle cone with chocolate, marshmallow, and any other ingredients your belly desires. We recommend experimenting with nuts, granola, and fruit. Wrap tightly with tinfoil and toss on the grill until it's just right!
4. S'more cookie sandwiches
The secret to this recipe is knowing that you can make great s'mores without graham crackers: All you have to do is use sugar or chocolate chip cookies instead. And since the cookies already have lots of chocolate in them, you can even leave out the chocolate bar, too. However, this recipe does beg the question: Is a s'more still a s'more without two of its key ingredients? That should keep the philosophers busy for a while.
5. The Elvis s'more
Drawing inspiration from the king's legendary favorite sandwich, this mother of all s'mores starts with the three traditional ingredients, plus a few noteworthy extras: peanut butter, bananas, and bacon. Just assemble the ingredients, toast your marshmallows, and enjoy. It will blow your mind.
Fall is in the air and there's no better time for a crackling campfire! So grab a tent, gather your friends, and head to a national park near you to spend quality time making quality s'mores.