A Celebration During Essence Festival Weekend
Essence Festival is an exciting time to be in New Orleans and an excellent opportunity to explore local national parks! As such, the National Park Foundation hosted a Find Your Park/Encuentra Tu Parque boat tour to Jean Lafitte National Historical Park and Preserve's historic Chalmette Battlefield. Alongside National Park Service rangers and National Park Foundation partners, guests explored the oral histories of the Battle of New Orleans, the service and interment of U.S. Colored Soldiers and Buffalo Soldiers, the freedpeople's community of Fazendeville and so much more.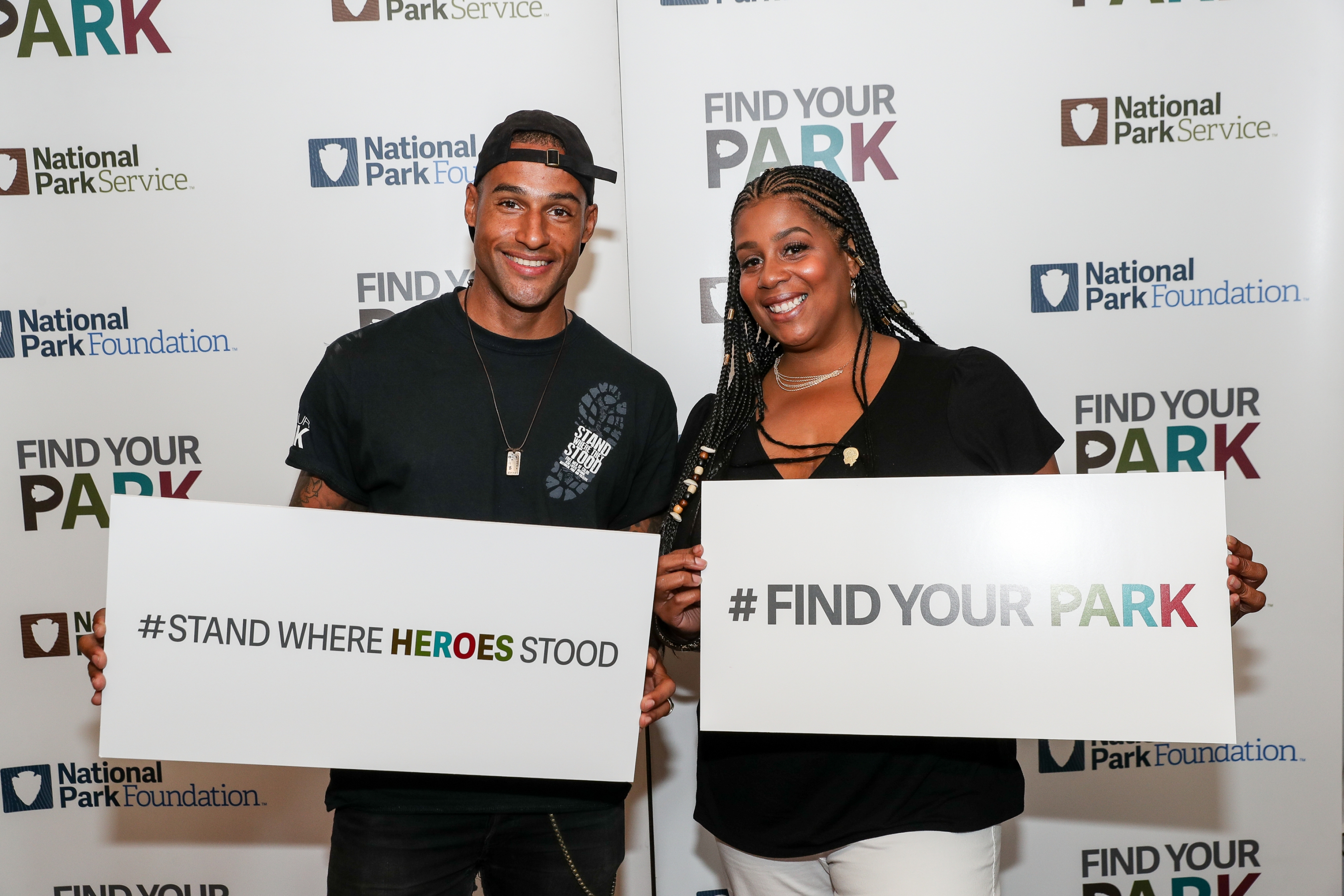 Photo credit:
Josh Brasted/Getty Images for National Park Foundation
The event also included jazz performances by the Arrowhead Jazz Band and an enriching conversation with Fitz Henley, travel expert and host of "The Journeyman;" Dr. Turkiya Lowe, chief historian for the National Park Service, Rue Mapp, founder and CEO of OutdoorAfro, Whitney Mitchell of @twomacks and a Find Your Park Expedition alumna and Tara Morrison, National Park Service superintendent for National Capital Parks–East.
You can watch Roland Martin's interview to learn more and also view event photos here.