NPF, NPS, and Partners Invite You to Stand Where Heroes Stood
National parks are places of wonder as well as places that preserve the stories and contributions of African Americans. To honor and celebrate Black History Month and the 20th anniversary of the National Park Foundation (NPF)'s African American Experience Fund, NPF has developed a series of ads to help raise awareness around parks that honor Black history and remind people that these places share our collective stories.
The ads, a continuation of Find Your Park / Encuentra Tu Parque's Stand Where Heroes Stood campaign, invite park lovers to celebrate African American history and culture year-round. From the remarkable story of Harriet Tubman's Home for the Aged to the office-home where Dr. Carter G. Woodson laid the groundwork for what we know today as Black History Month, these parks protect our collective history.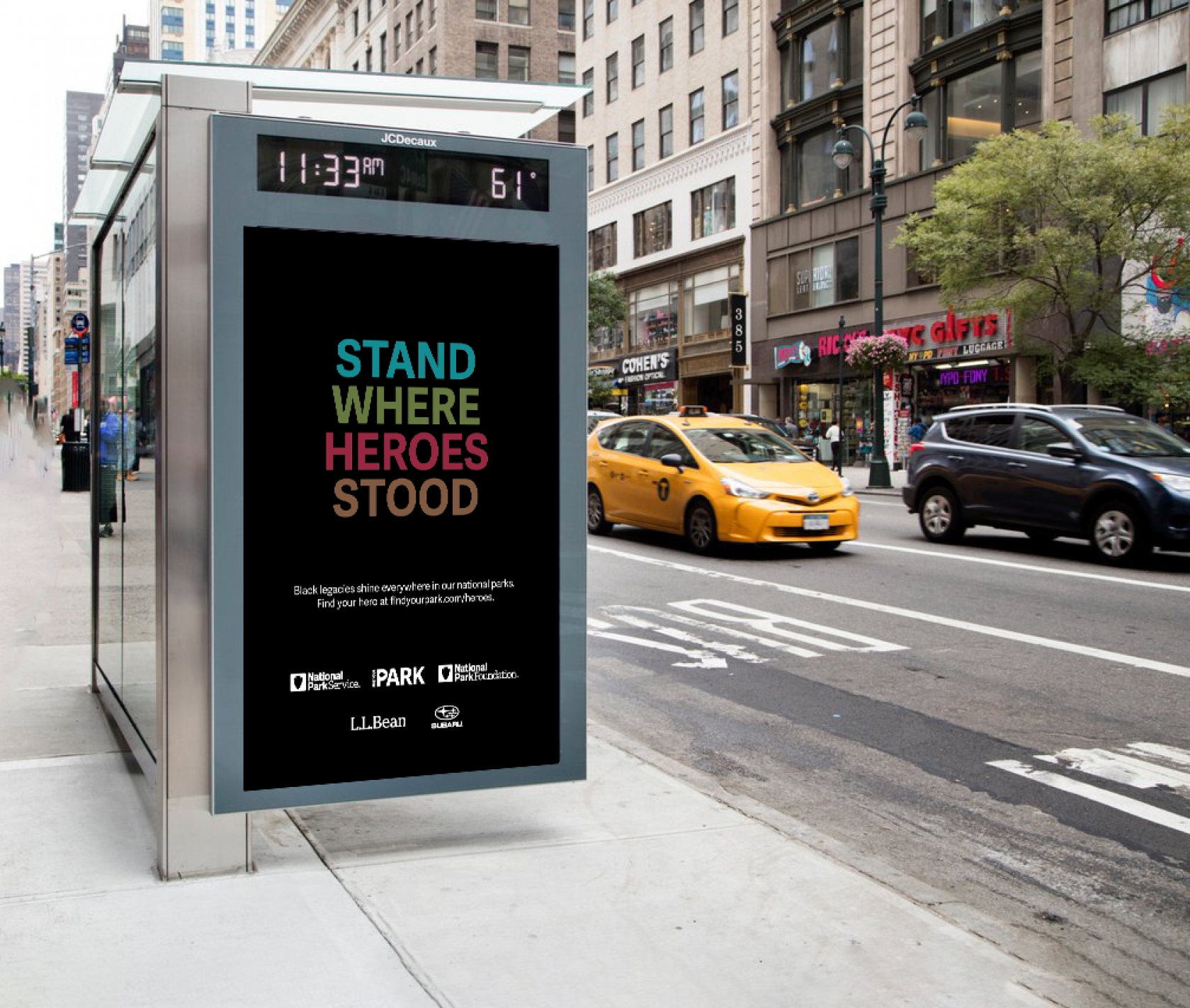 To highlight legendary figures such as these and the national parks that share their stories, the campaign will run throughout the month online and on digital billboards in Atlanta, Chicago, Miami, and Washington, D.C. NPF and our partners are dedicated to increasing access to places, cultural resources, and stories that help all people gain a deeper understanding of the heroes of the past – inspiring generations of heroes to come. 
Stand Where Heroes Stood is produced by the National Park Service, National Park Foundation and its Find Your Park premier partners L.L.Bean and Subaru of America, with additional support from The Coca-Cola Company.
Endnote: In this news item, we use the language Black and African American interchangeably. While the intent is to honor inclusivity and be representative of various ways that people identify, we recognize that this language does not account for all identities. We also recognize the importance and need of specificity in reference to particular communities.