The role of the park ranger has evolved considerably over the years, but one thing hasn't changed — the fact that our parks couldn't function without them. And with the hashtag #RANGERSPOINTINGATTHINGS, we get a glimpse of their fun side and the important role they play.
The National Park Service is a pretty big operation, with more than 400 parks and a workforce of 22,000 employees, not to mention the more than 221,000 volunteers who help to keep those parks running. Park rangers are some of the highest-visibility members of NPS team, providing everything from law enforcement to leading educational programs.
In honor of the National Park Service Centennial, let's take a minute to pay tribute to the many who have served in the role over the years, from the very first rangers in the 1800s to the keepers of today's parks (who you might just recognize from Twitter or Instagram... more on that a little later).
Early Days
Many consider the first national park ranger to have been Galen Clark, who was the first known to count and measure Giant Sequoias of Mariposa Grove in Yosemite Valley and, in 1864, became the first person named "Guadian" of Yosemite. Others bestow the title upon Harry Yount, who worked as a gamekeeper in Yellowstone National Park from 1880 to 1881.
Between 1891 and 1913 the all-black 10th Calvary of the U.S. Army known as the Buffalo Soldiers served as caretakers of the national parks, improving infrastructure in addition to their military duties. Though the term "park ranger" didn't come into usage until around 1898, it wasn't until the 20th century that rangers became commonplace in our parks. By the time the National Park Service formed in 1916, rangers were present in just about every park.
Those early rangers were mainly tasked with preserving the natural resources of our parks and enforcing laws and regulations within them, which many rangers still do today. But as the years have gone by, the job of the park ranger became much more varied.
Park Rangers Today
From leading guided tours to providing medical assistance to guests, modern park rangers undertake a pretty incredible range of responsibilities. Some work in specialized areas, while others may be called upon for any number of jobs. Just a few of the things you might spot our rangers doing include:
Leading guided tours and assisting with visitor programs, education programs, and recreational programs as an Interpretation Park Ranger

Patrolling parks and enforcing park rules and regulations, along with state and federal laws, and providing rescue, extraction, and emergency medical services as a Protection and Law Enforcement Park Ranger

Creating visual and audio exhibits to improve visitor experience and incorporate technology into the park's outreach and marketing tools as a Visual Information Specialist

Collecting and analyzing environmental measurements or paleontology research as a Physical Science Technician

Overseeing park ecosystems to monitor trends as a Biologist
A day in the life of a park ranger comes with lots of responsibility, but the rewards are enormous. And somehow, with all that important stuff to do, national park rangers still find plenty of ways to have fun... like getting creative with showcasing their parks with communities on social media.
Keeping Up with Your Rangers
Thanks to Twitter and Instagram, you don't have to visit a park to see what our rangers are up to — although you absolutely should. Of all the park-related hashtags that have been popping up during the National Park Service's centennial year, #RangersPointingAtThings has got to be one of our favorites. Check these out: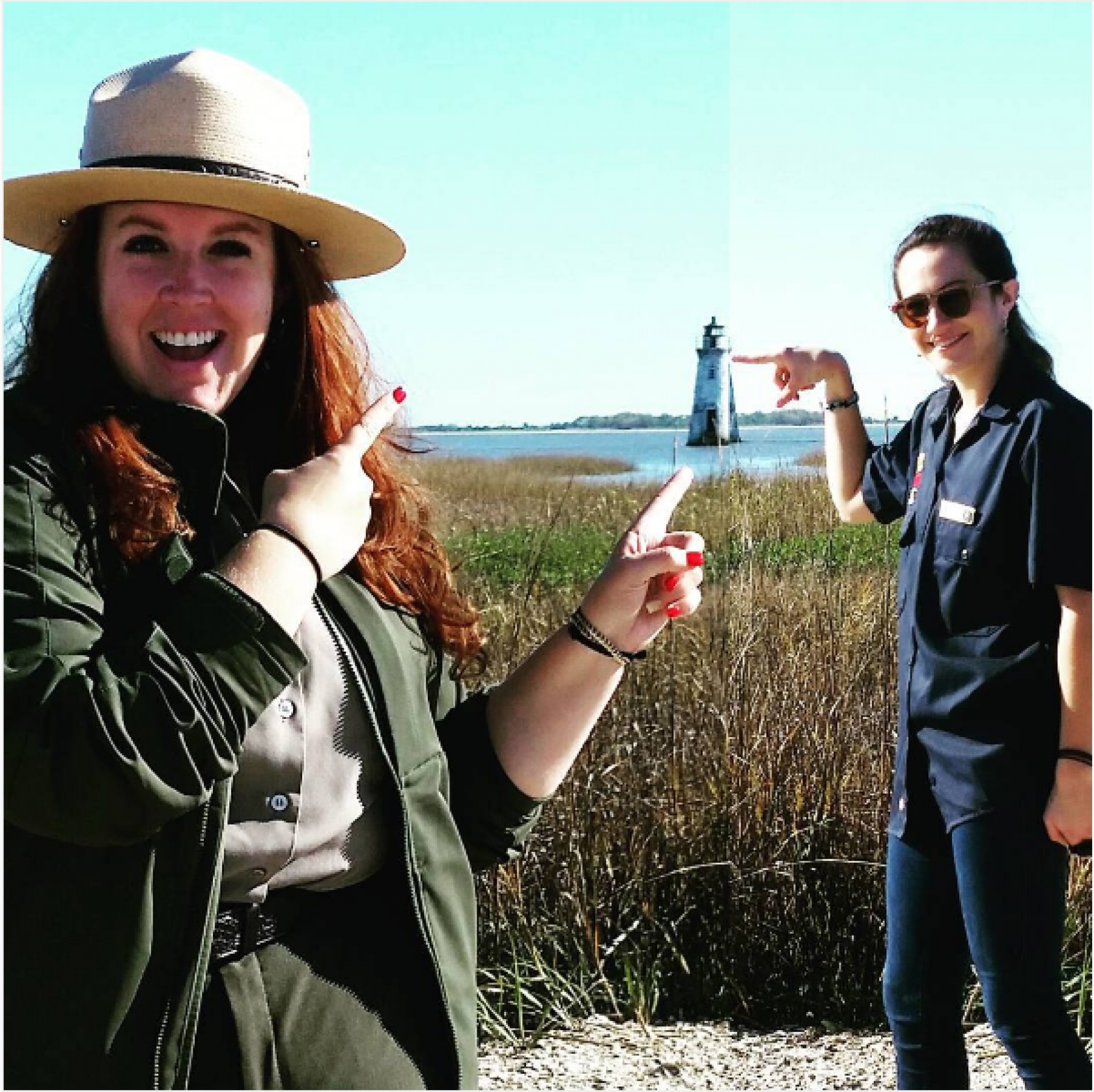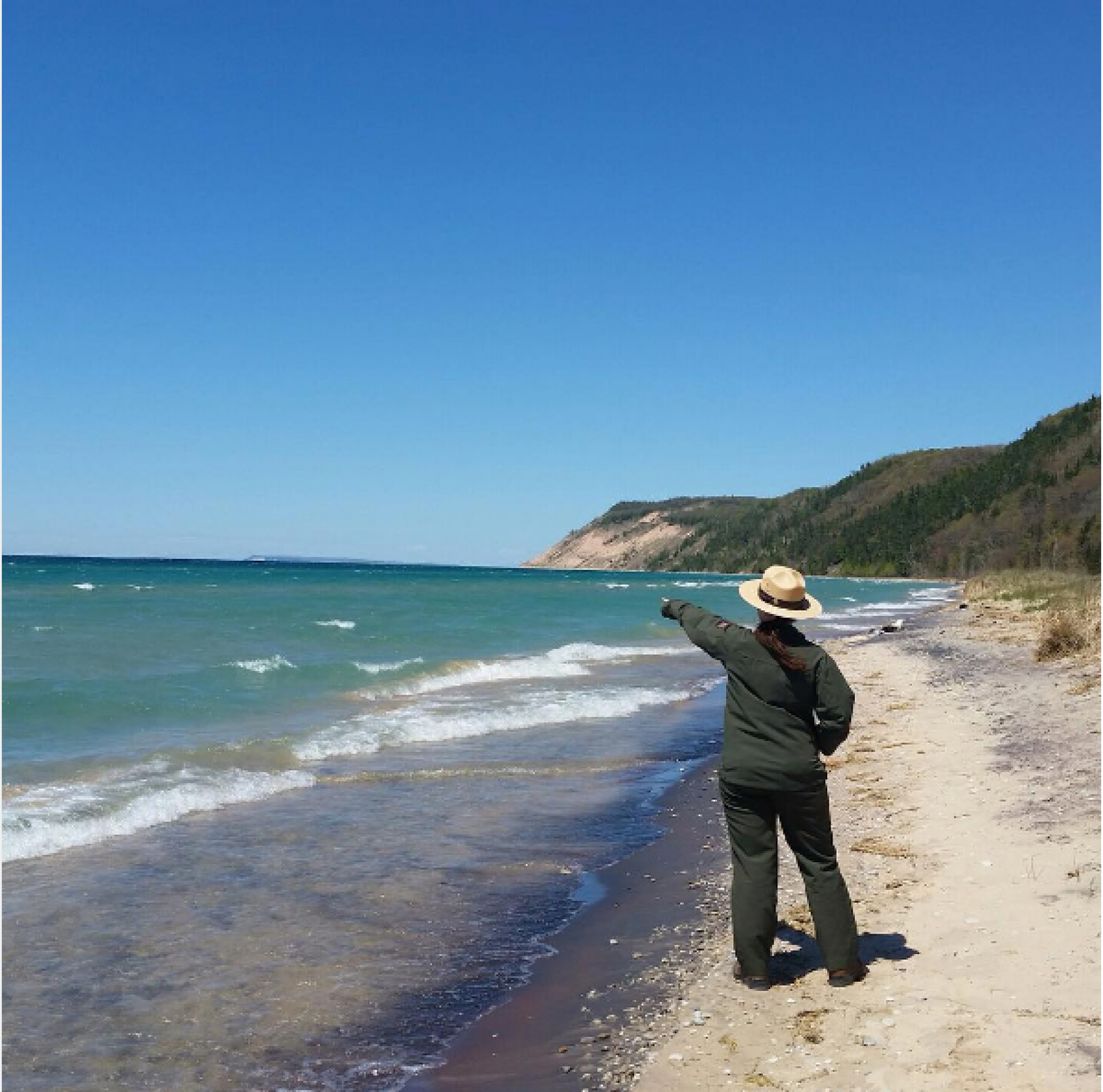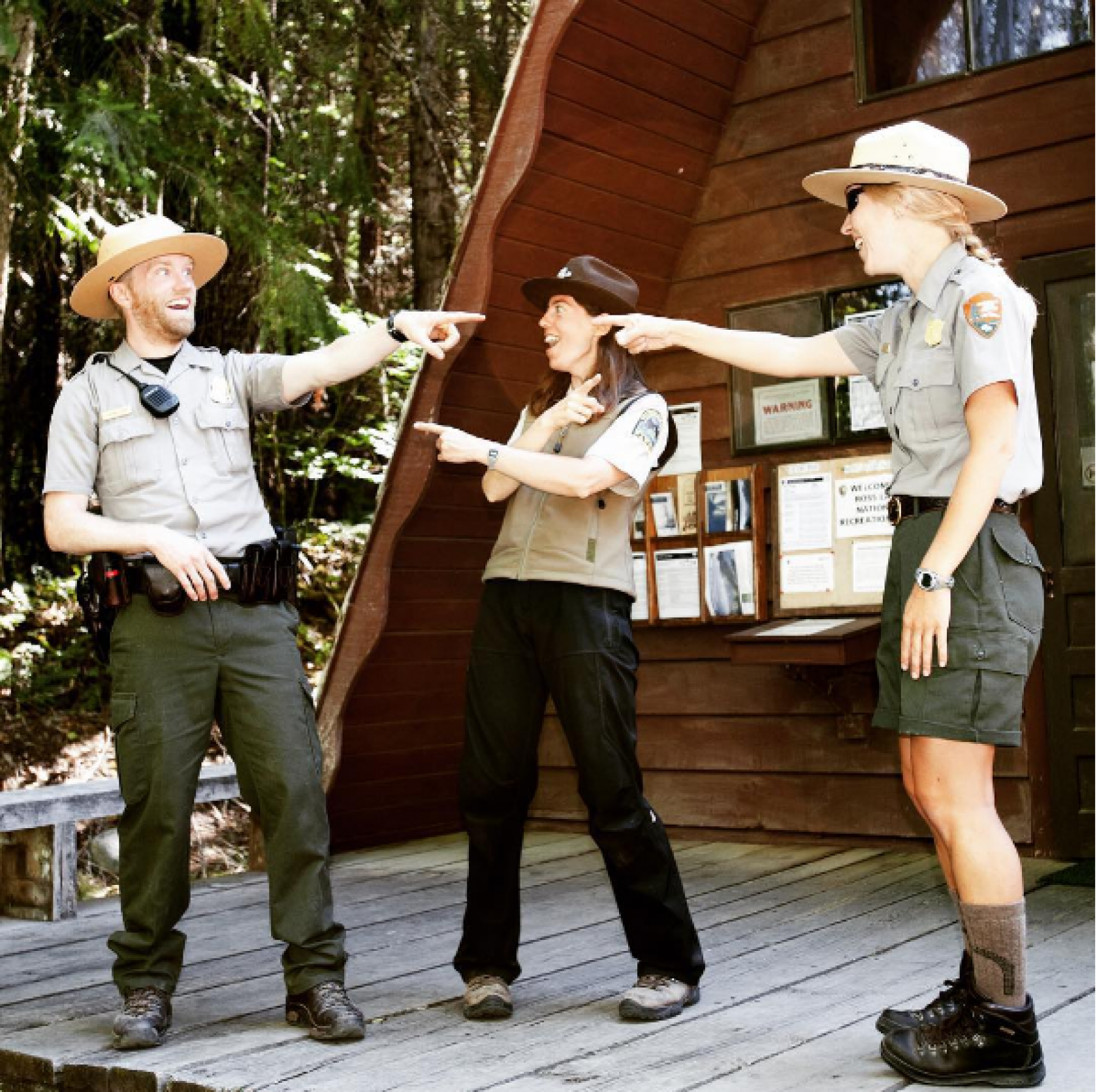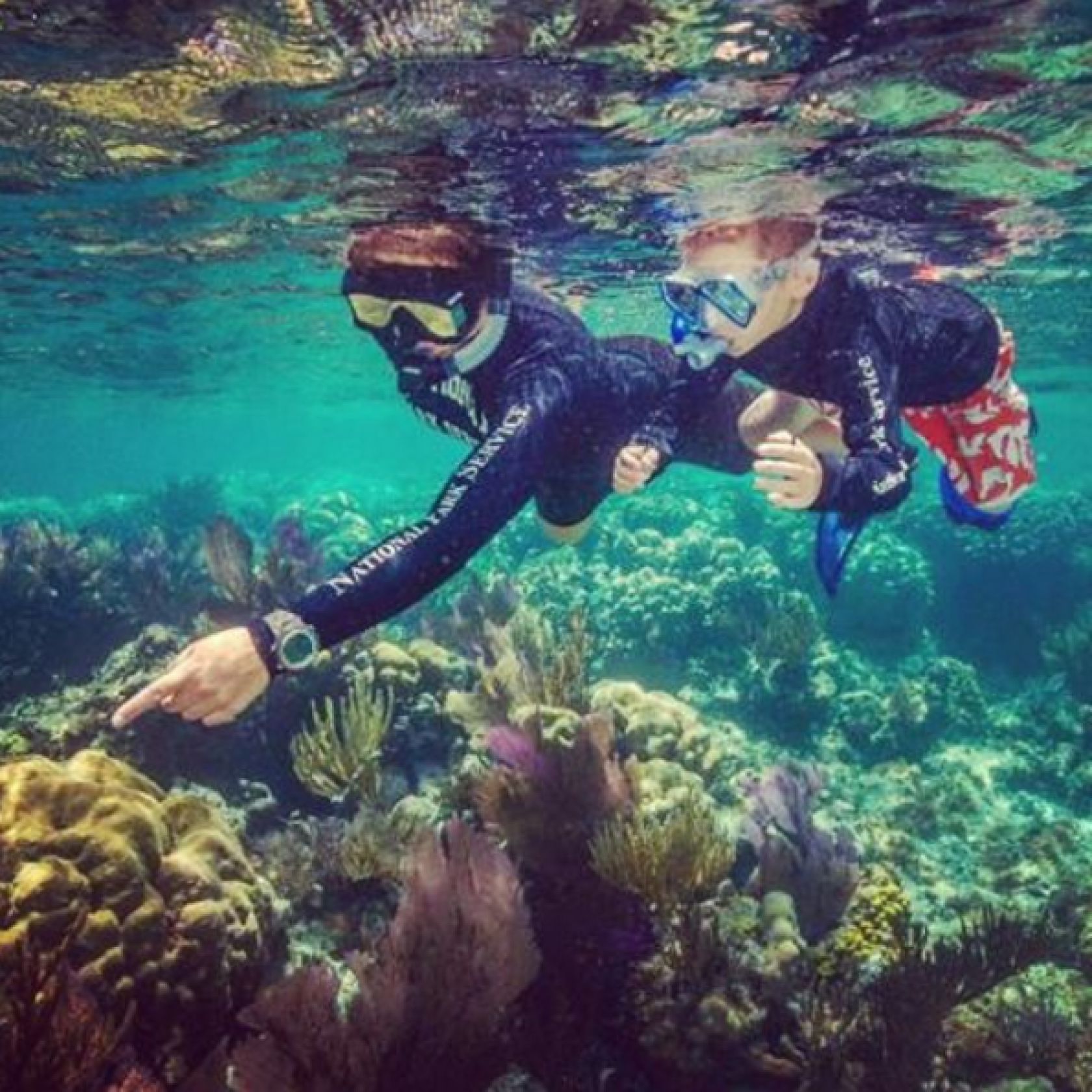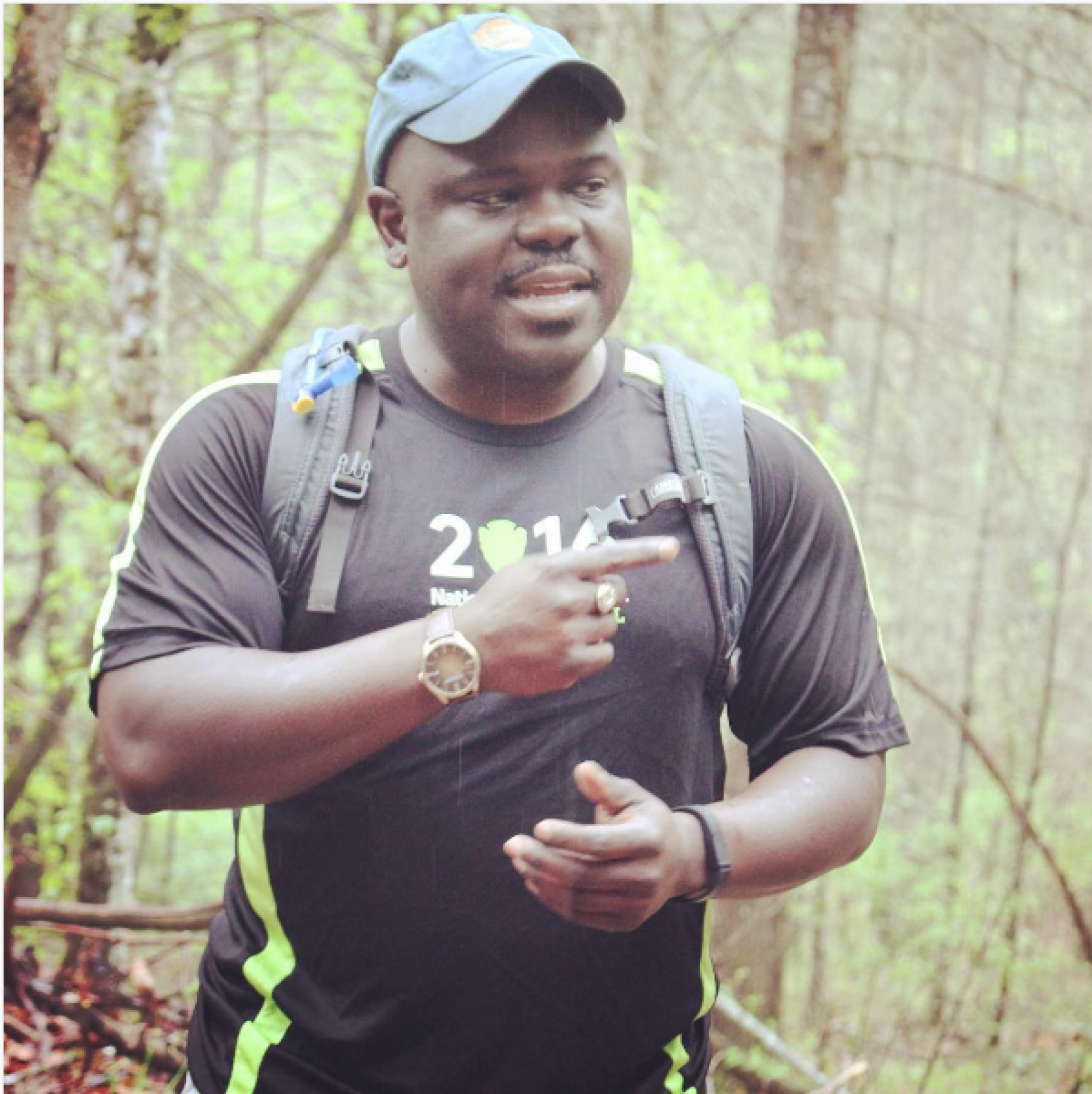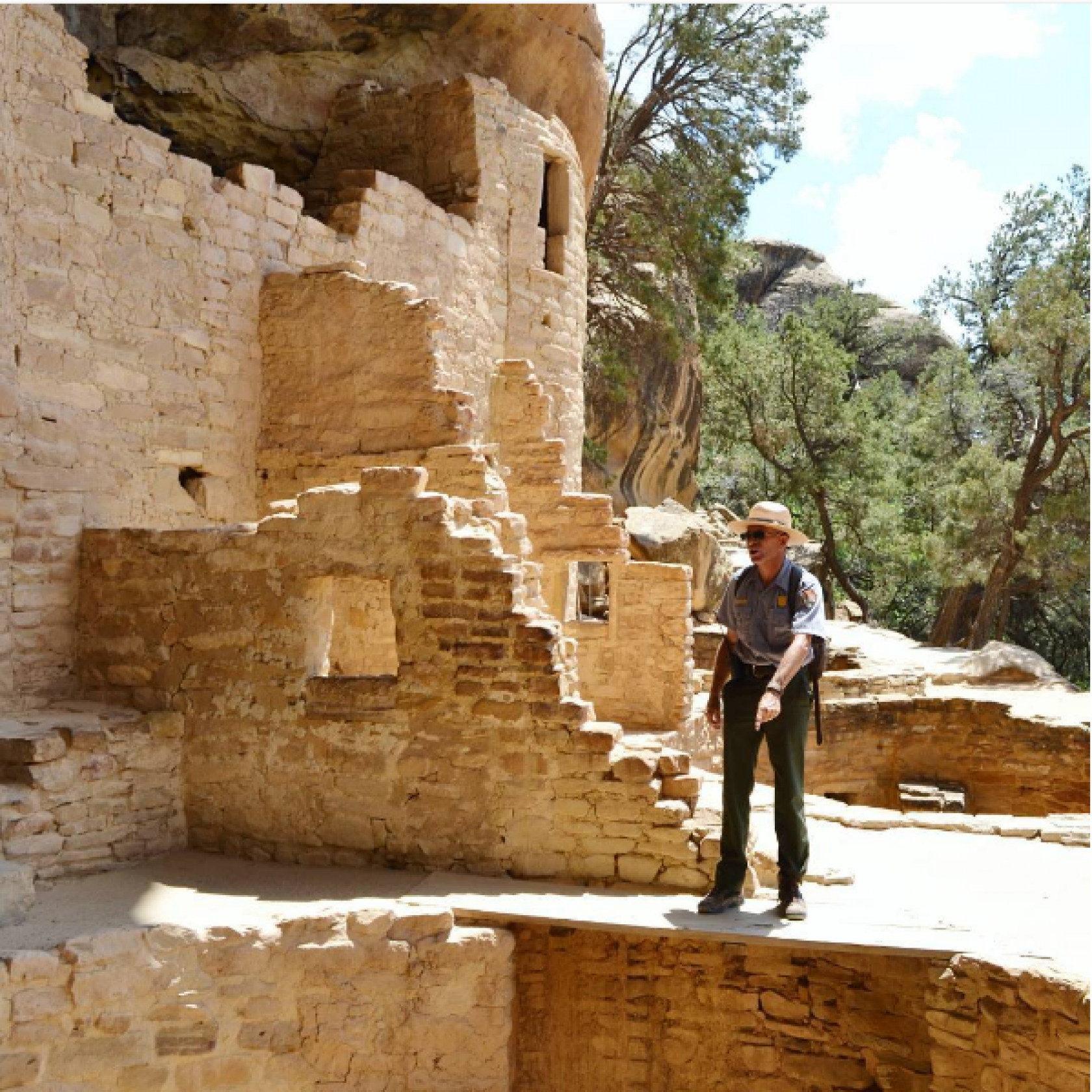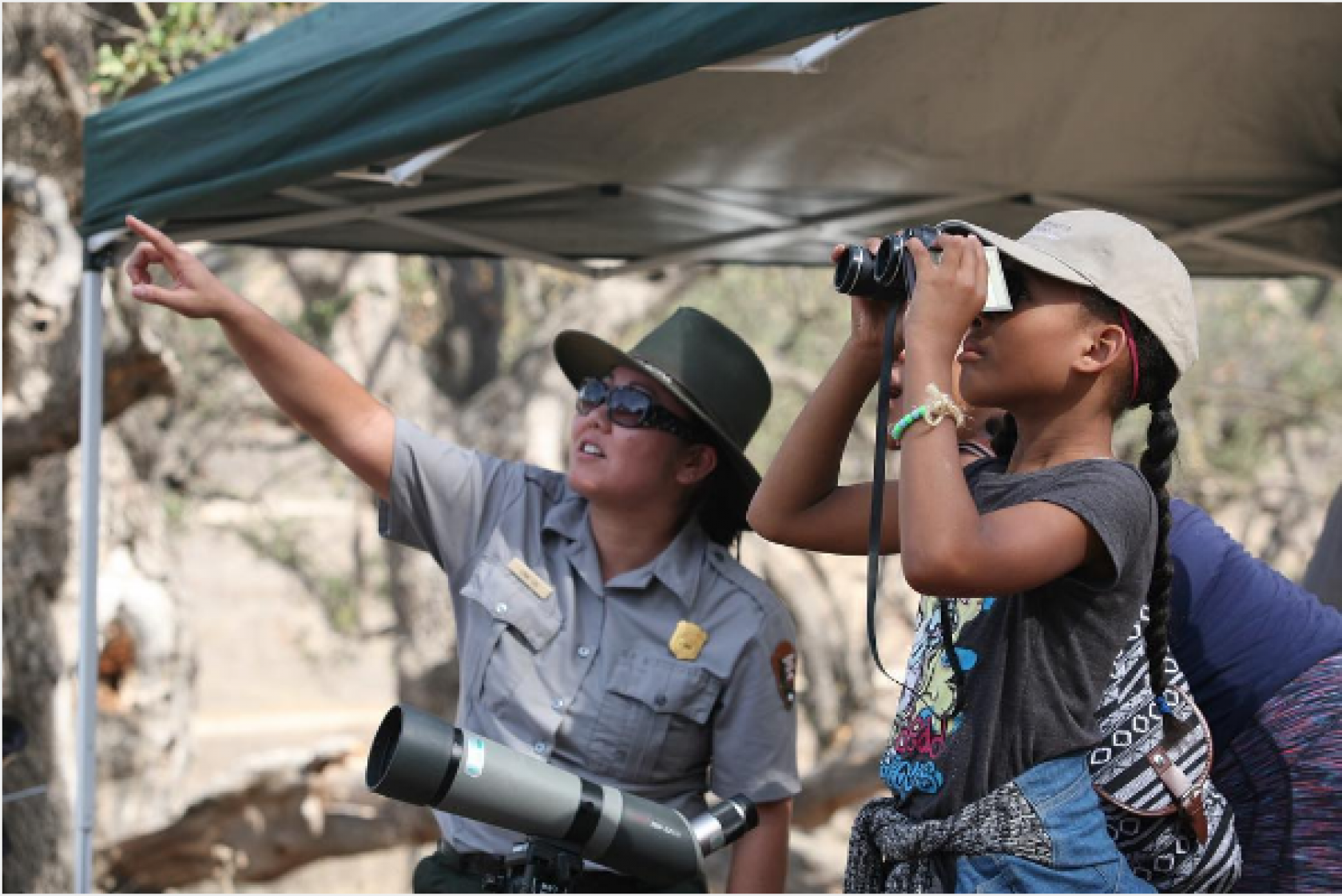 When you visit a national park, be sure to try and take a park ranger snapshot of your own in honor of their hard work and dedication to our parks, and share your park memories at FindYourPark.com! While you're at it, here's something else to think about: Did you ever want to become a park ranger yourself? Get more information here!
Header Photo by Rick Kern Getty Images for National Park Foundation. Additional images by: @amberfaamalosi on Instagram, @sleepingbearnps on Instagram, @nationalparkservice on Instagram, @seekingpathsinnature on Instagram, @saragoeswest on Instagram, and @santamonicamountainsnps on Instagram