Meet Michael Smith, Mountain Farm Museum Coordinator at Great Smoky Mountains National Park
Interpretive Park Ranger Michael Smith can thank his mom for his job at the National Park Service (NPS). While a sophomore at Tuskegee University, she told Michael he had to find a summer internship because she would not let him spend another summer playing video games at home. As luck would have it, a presentation shortly thereafter after by a NPS representative inspired Michael to apply for a summer seasonal position. Following a stint along the Selma to Montgomery National Historic Trail, where had the opportunity to meet figures and learn more about some of America's most historic events while serving as an Interpretive Park Ranger, he arrived at his current park, Great Smoky Mountains National Park. 
Today, Michael serves as coordinator of the Mountain Farm Museum, devoting much of his time to cultural preservation – " I am tasked with caring for nine historic structures and interpreting the history of the individuals that resettled the area circa 1870."  One of his favorite places interpret that history is inside the Mountain Farm Museum's blacksmith shop. For Michael, demonstrating to visitors how metal is forged is "an activity where I feel creative and utilitarian." 
In addition to this work, Michael also greets visitors at the front desk of the visitor center, he coordinates work on the farm, and serves as a liaison for Mingus Mill, a historic mill dating to 1886 that still produces cornmeal to this day. Michael also has the task of catching the pigs on the farm, one of the more entertaining aspects of his job. He acquired this task when the pigs were due to receive their deworming shot a few years back – "running around in the muddy pig pen attracted many visitor spectators. When we finally caught them, the one to administer the shot froze, and the pig escaped." Since then, Michael has been the one to administer the medication.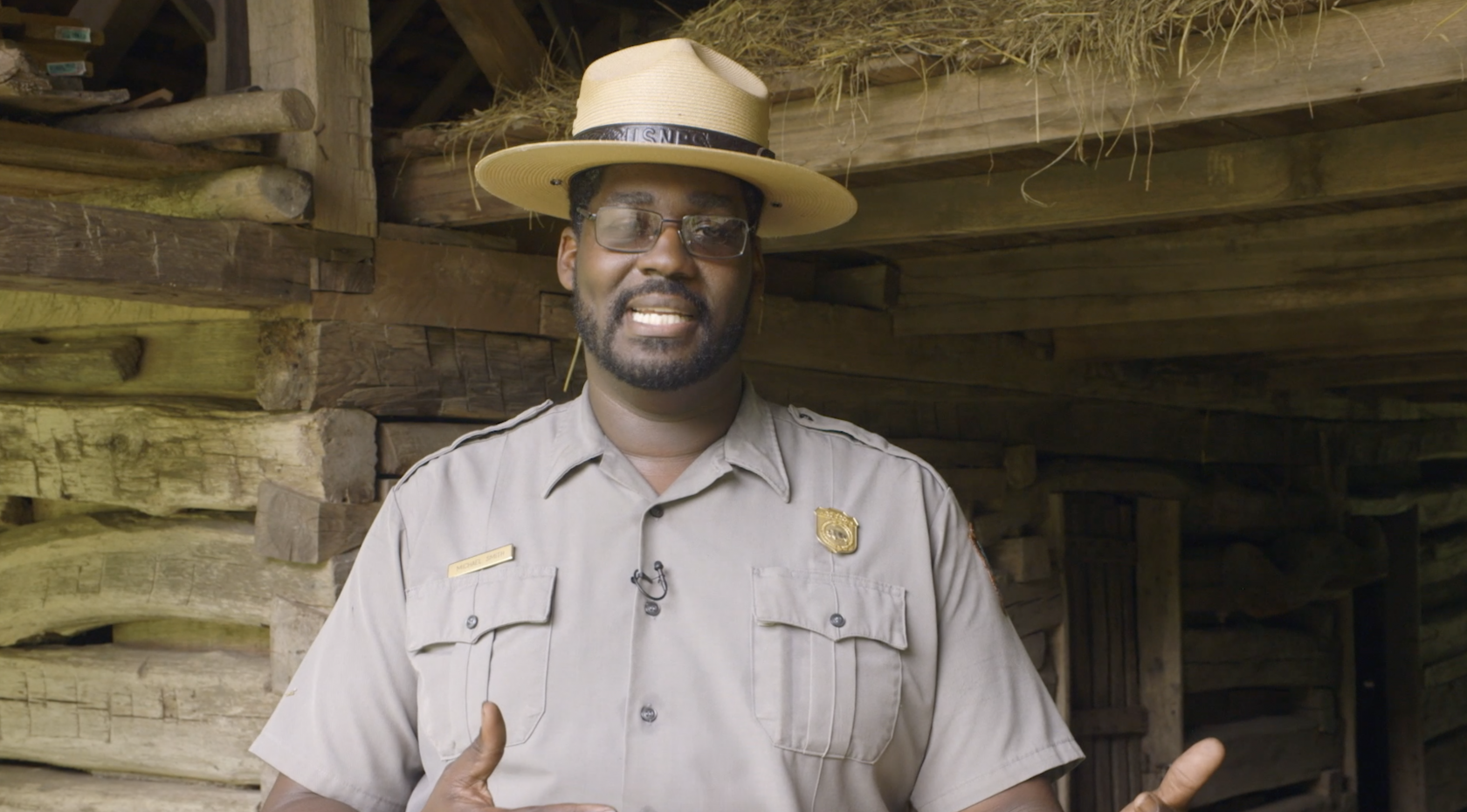 After 10 years with NPS, Michael appreciates that each day is still a bit different, and he loves that he gets to interact with young people – "it feels good to see that we can facilitate a visitor's connection with the resource, whether it be natural or cultural." 
---
Behind every national park is a team of ordinary people dedicated to maintaining the extraordinary. They maintain habitats, educate visitors, and preserve history. They're volunteers, rangers, museum curators, engineers, architects, and more. They're our Park Ambassadors – linking us to these treasured places and all the stories they hold. Send thanks to an NPS employee or volunteer today.  
The "National Park Ambassadors" video series is produced by the National Park Foundation and its Find Your Park premier partners Budweiser, HanesBrands, L.L.Bean, Nature Valley, Subaru of America and Union Pacific Railroad, with additional support from The Coca-Cola Company and Winnebago Industries.