Meet Jessie Snow, Executive Assistant at the Superintendent's Office at Great Smoky Mountains National Park
If you ask Jessie Snow what her favorite spot in Great Smoky Mountains National Park is, she'll say it has to be Cades Cove. That's because this expansive valley on the Tennessee side of the park isn't just where Jessie had her first job in the Smokies; it's where she first fell in love with the park.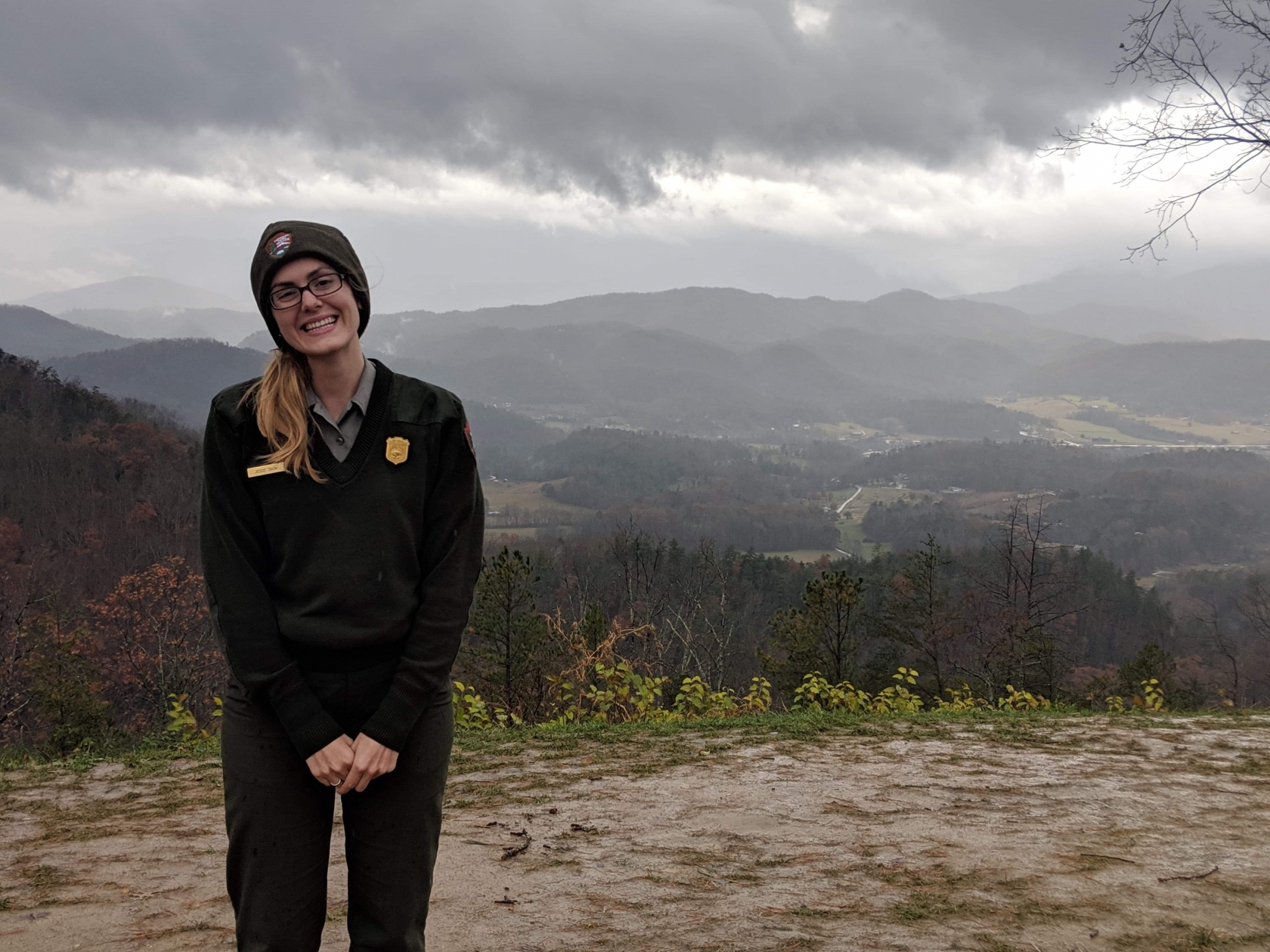 Jessie came to work for the National Park Service through her time with AmeriCorps. Interested in the types of jobs she could find working on public lands, she eventually landed a seasonal education ranger position at Great Smoky Mountains National Park. Now a fulltime employee, Jessie serves as executive assistant to the Superintendent's office. Though different from her previous roles, Jessie believes that "the great thing about the park service is that no matter what your specific job is, we are all working towards the same goal, which is the [National] Park Service mission."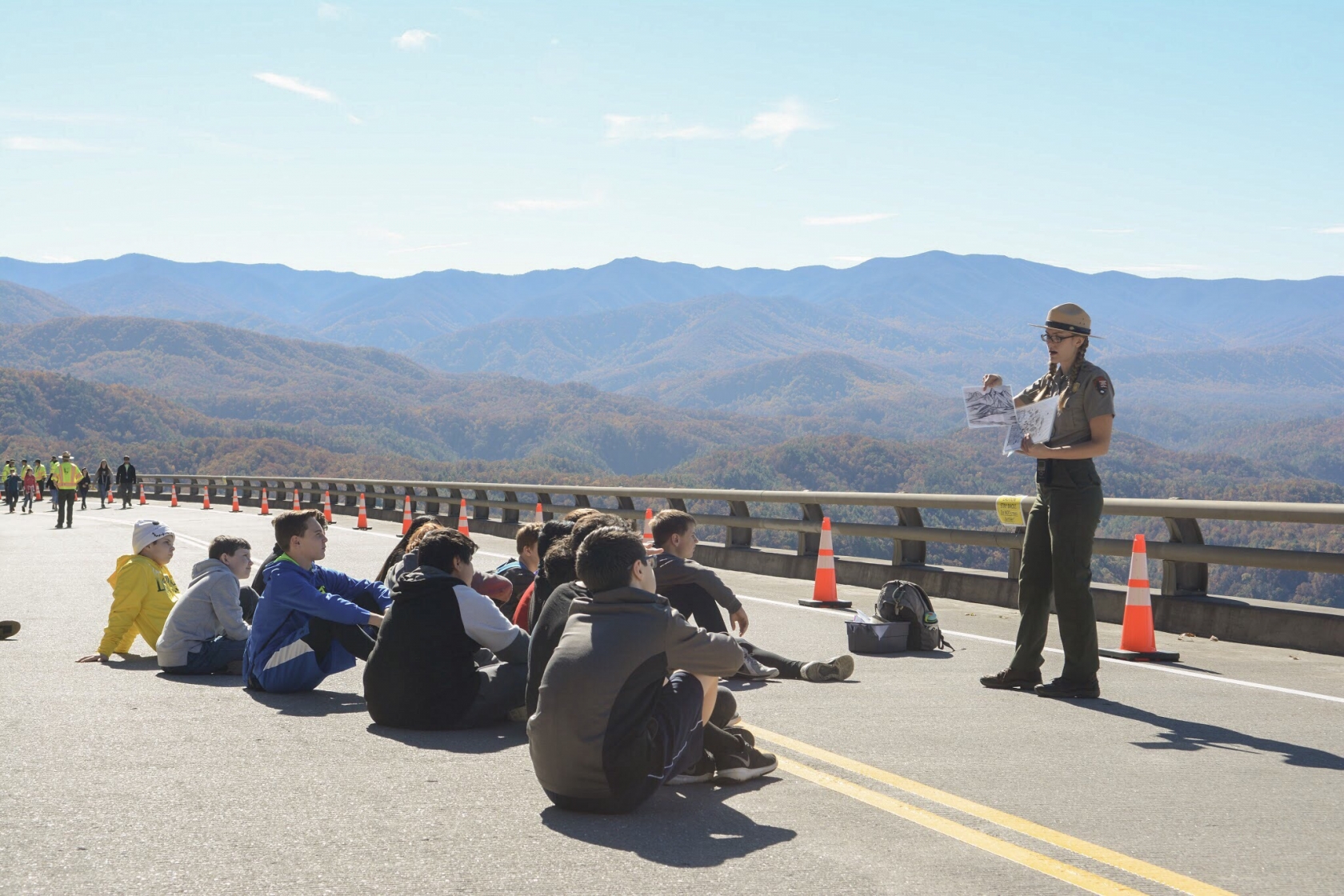 In her current role, Jessie is in charge of scheduling and planning for the park's management team, handles both internal and external communications for the park, keeping employees in communication with park management, and managing some of the park's social media. Through all of this, Jessie strives to improve the lines of communication between park staff and management, knowing that they can't support the park service's mission to protect and preserve unless they are all on the same page. 
---
Behind every national park is a team of ordinary people dedicated to maintaining the extraordinary. They maintain habitats, educate visitors, and preserve history. They're volunteers, rangers, museum curators, engineers, architects, and more. They're our Park Ambassadors – linking us to these treasured places and all the stories they hold. Send thanks to an NPS employee or volunteer today.   
The "National Park Ambassadors" video series is produced by the National Park Foundation and its Find Your Park premier partner L.L.Bean, with additional support from The Coca-Cola Company.