Meet Alex Hernandez, Regional Program Manager for the National Park Service's National Heritage Areas program
It was a graduate school professor who inspired Alex Hernandez to join the National Park Service. Hearing her professor's stories about his time working as a part time park ranger at Yosemite National Park led to Alex applying for an internship as a museum technician at Grant-Kohrs National Historic Site in Montana. It was there where she fell in love with the National Park Service's mission, the work that park service employees do, and the public service aspect of the job: "from that point on, I knew I wanted to work for the NPS. Getting paid to work at some of the most historic and beautiful places in the country is a big perk of the job!"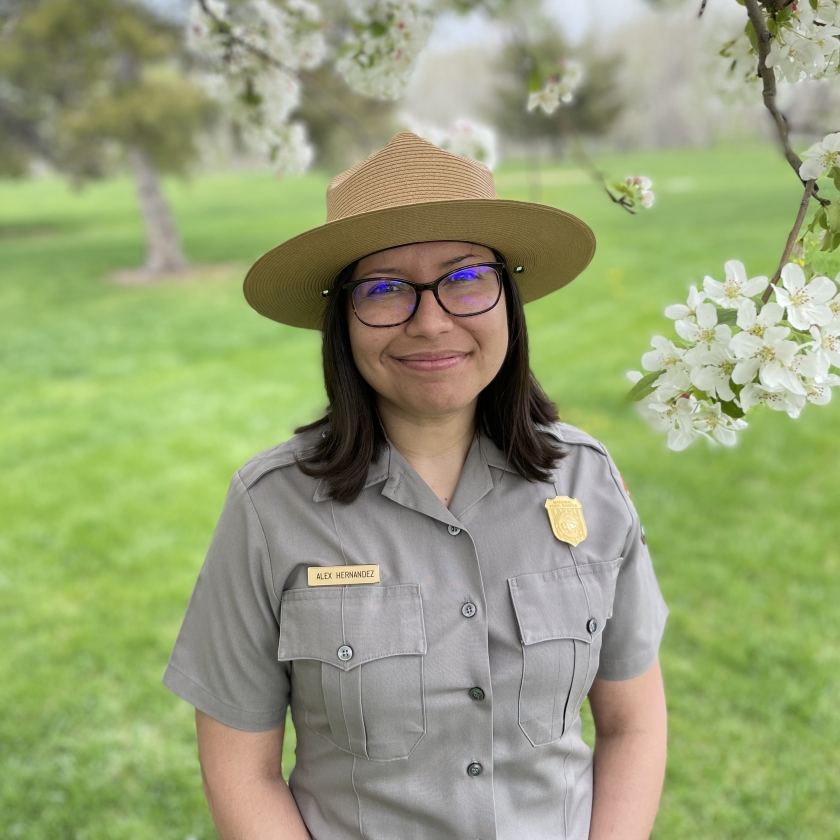 Today, Alex is a regional program manager for the National Heritage Areas program based outside of Denver, CO. National Heritage Areas are places that recognize the national importance of a region's history and sites. Of the 55 total NHAs across the country, Alex is responsible for the seven in Arizona, Colorado, New Mexico, and Utah. As regional program manager, Alex works with NHA staff to make sure they have the federal funding needed to complete community projects for heritage tourism, conservation, historic preservation, recreation or education initiatives.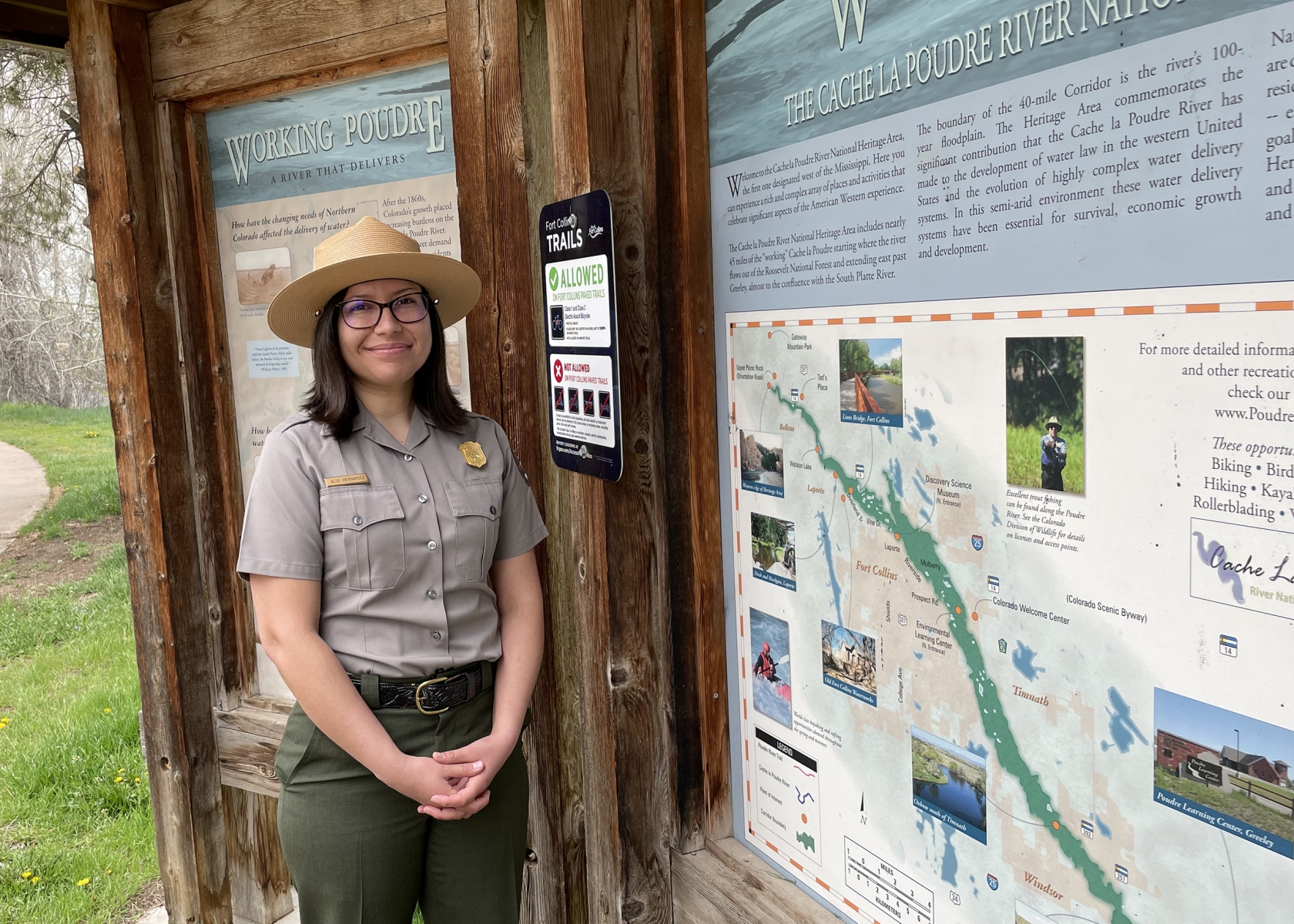 As part of this work, Alex gets to work directly with NHAs to secure an NPS preservationist who might be able to advise how best to preserve a historic building or an oral historian who can train NHA staff on how to document stories from community elders. Alex sums up this work simply by saying "it gives me great joy being able to partner with National Heritage Areas to further community projects like highlighting oral histories of underrepresented stories, developing interpretive signs along recreational trails, or developing preservation plans for historic buildings".
In her twelve years with the National Park Service, Alex has been able to participate in some truly unique experiences. She has participated in adobe ruin preservation at Casa Grande Ruins National Monument, traveled to the outskirts of the Arizona desert to visit a National Historic Landmark that was formerly a Japanese American internment camp during World War II, and hiked the backcountry trails of Rocky Mountain National Park while identifying archeological sites.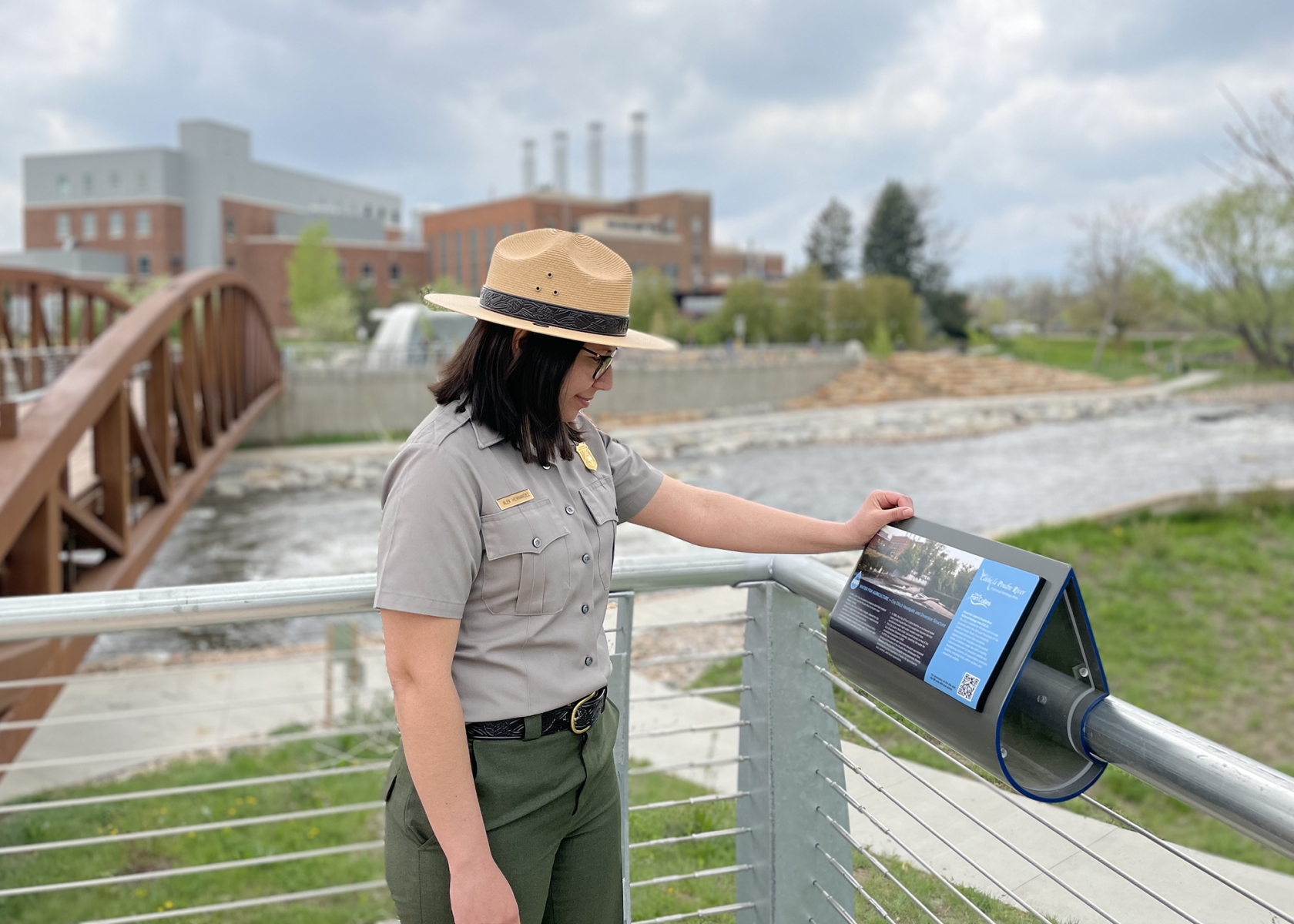 It was during her time at Rocky Mountain National Park where she also had a run-in with an unexpected park visitor. While walking toward the visitor center early one morning, Alex found herself face-to-face with an elk that had itself walked onto the same trail just moments earlier. Upon noticing one another, both elk and Alex leapt into the air in a state of shock before the elk fortunately darted off in the opposite direction. Relieved to be alive, Alex was able to have a good laugh about the whole situation and now looks back on it with a sense of wonder and amusement. 
Click here to learn more about National Heritage Areas and to find one near you. 
---
Behind every national park is a team of ordinary people dedicated to maintaining the extraordinary. They maintain habitats, educate visitors, and preserve history. They're volunteers, rangers, museum curators, engineers, architects, and more. They're our Park Ambassadors – linking us to these treasured places and all the stories they hold. Send thanks to an NPS employee or volunteer today.   
The "National Park Ambassadors" video series is produced by the National Park Foundation and its Find Your Park premier partner L.L.Bean, with additional support from The Coca-Cola Company.