Meet Cassius Cash, Superintendent of Great Smoky Mountains National Park
In 2019, over 12.5 million people visited Great Smoky Mountains National Park in North Carolina and Tennessee, making it the most visited national park in the country. Overseeing the staff and seasonal workers who keep this 552,427-acre park running is Cassius Cash, the park's superintendent since 2015. 
A native of Memphis, Tennessee, Superintendent Cash first got his start with the U.S. Forest Service at Gifford Pinchot National Forest in Washington. After 18 years and a variety of roles later, he began his career at the National Park Service (NPS) in 2010 when he was appointed to serve as superintendent of Boston National Historical Park and Boston African American National Historic Site. Then in 2015, he took over as the 16th superintendent of Great Smoky Mountains National Park – the park's first African American superintendent. He was well suited for the posting, thanks to his land management experience while at the forest service.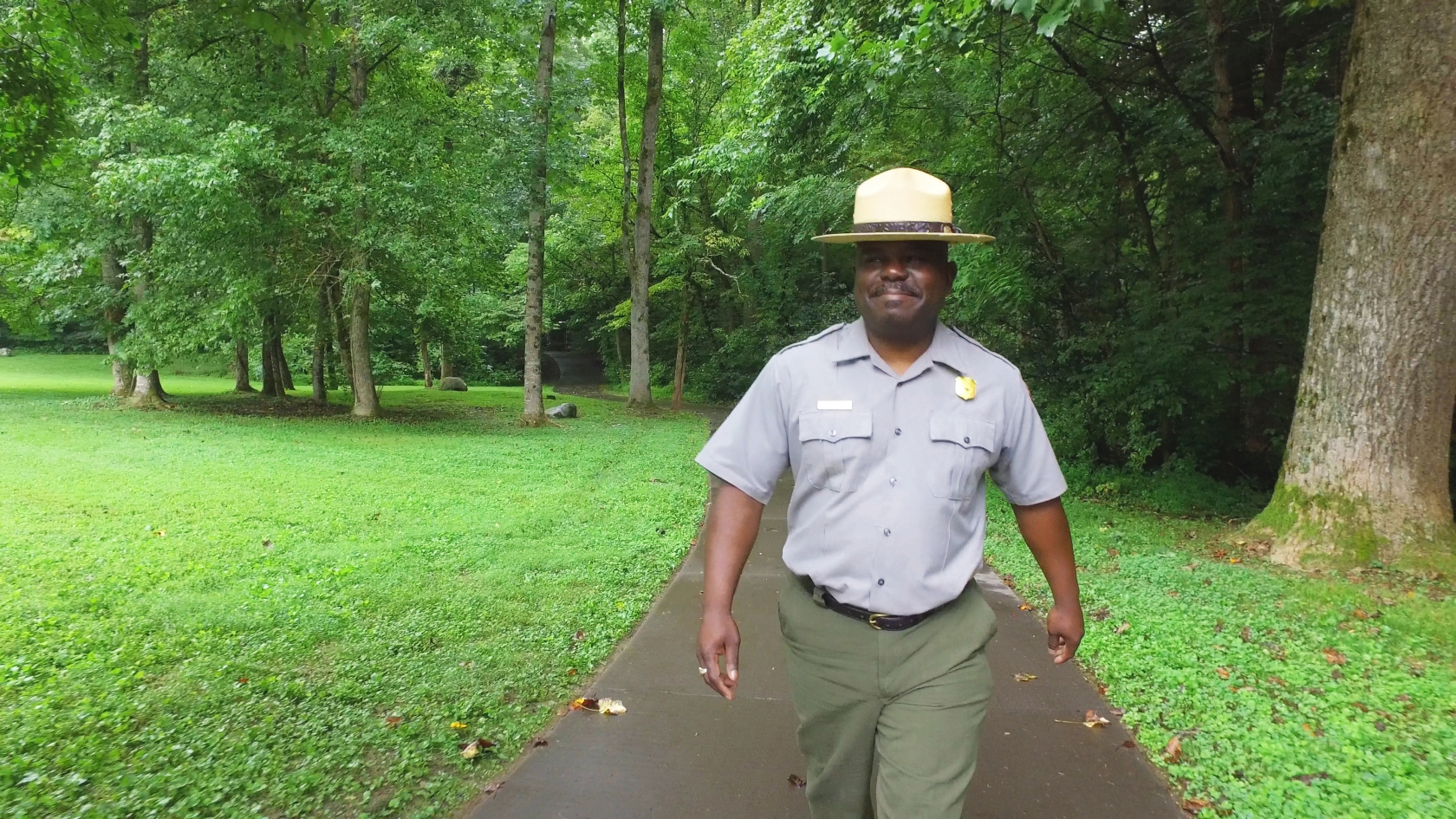 As superintendent, he is responsible for everything that happens inside the park. This includes making sure his staff have the resources they need to do their jobs effectively, as well as working to ensure guests to the park are able to visit in a safe manner. Beyond this, Cash has used his role to develop programs encouraging minorities to visit parks and spend more time in nature. As part of NPS' centennial in 2016, he developed the Hike 100 program that promoted hiking 100 miles in one year to get more people to discover Great Smoky Mountains National Park. More recently, he began a program in the summer 2020 called Smokies Hikes for Healing. The program aims to bring together diverse groups of people for hikes within the park as well as conversations about race. 
These efforts are part of Superintendent Cash's belief that being in national parks is good for the mind, the body, and the soul, and he relishes in the opportunity he has in welcoming new people to explore the beauty and wonder of the national parks.
---
Behind every national park is a team of ordinary people dedicated to maintaining the extraordinary. They maintain habitats, educate visitors, and preserve history. They're volunteers, rangers, museum curators, engineers, architects, and more. They're our Park Ambassadors – linking us to these treasured places and all the stories they hold. Send thanks to an NPS employee or volunteer today.   
The "National Park Ambassadors" video series is produced by the National Park Foundation and its Find Your Park premier partner L.L.Bean, with additional support from The Coca-Cola Company.