Washington, D.C. is our nation's capital, but it's oh, so much more!
Here, tourists and locals alike return to take in the glorious cherry blossoms, the amazing museums, first-rate dining options, and the rollicking music scene. The District boasts incredible art, distinctive architecture, and a vibrant international culture scene that is second to none.
Washington, D.C is also home to several national parks that honor African American legacies and stories.
Interestingly the National Mall & Memorial Parks, fondly nicknamed "America's front yard," is among the most-visited national parks in the country, and the site of vital African American history. Start by embracing civil rights history from the steps of the Lincoln Memorial where Dr. Martin Luther King Jr. delivered his renowned "I Have A Dream" speech.
From here, discover unheralded legends like black opera singer Marian Anderson, who in 1939 became famous for defying racial injustice when she sang before 75,000 marchers on the National Mall, while millions more listened-in nationwide via radio.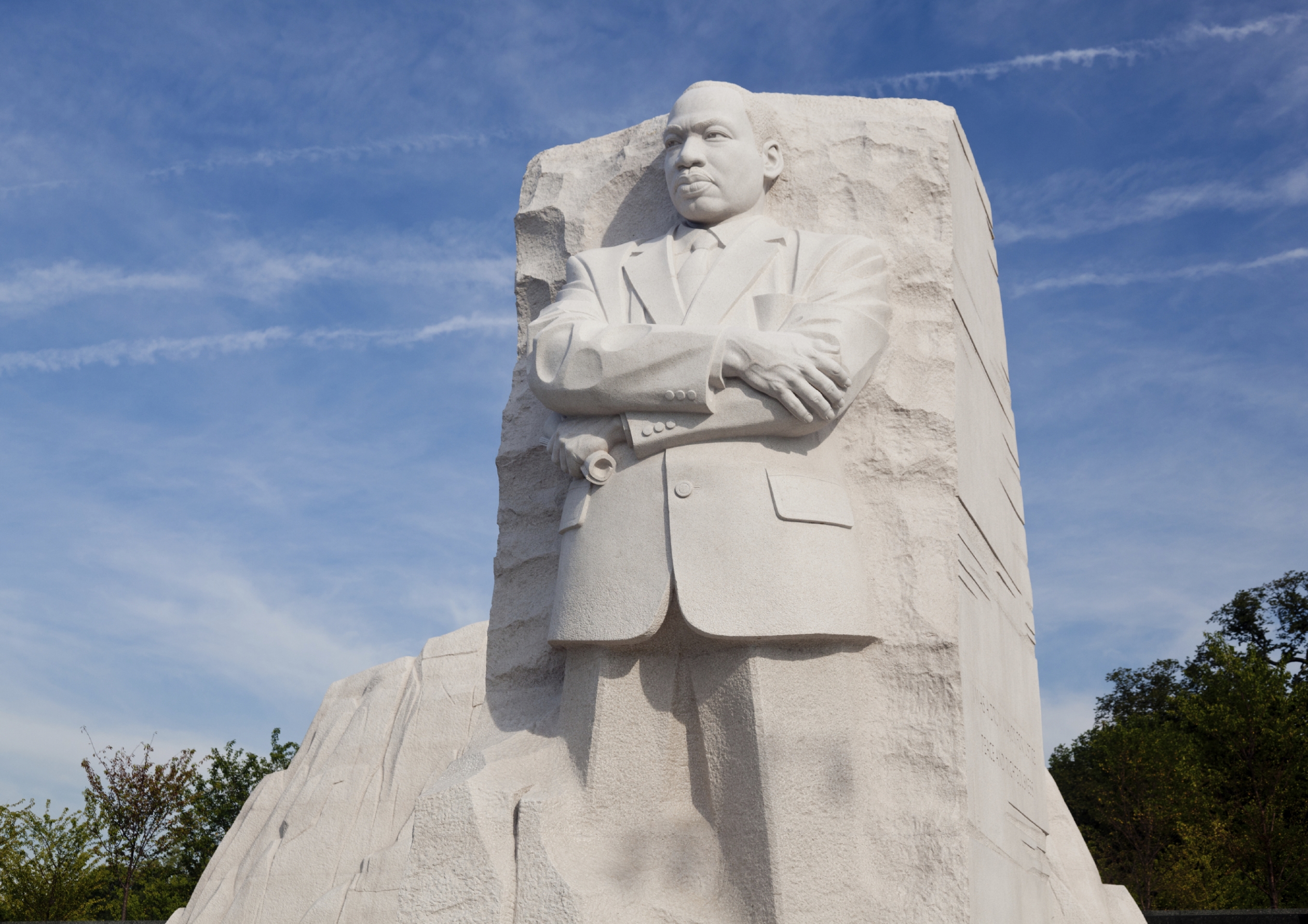 Situated on a four-acre site in West Potomac Park, the Martin Luther King Jr. Memorial features the acclaimed Stone of Hope statue of Dr. King. This moving, 30-foot high memorial displays a 450-foot long inscription wall with many inspiring quotes from some of Dr. King's most memorable speeches, sermons, and writings.
Beyond the buildings that grace the National Mall, D.C. is home to the historic U Street neighborhood, where the African American Civil War Memorial stands in honor of the black soldiers who served in the Union Army during the Civil War, comprising more than 10 percent of our armed forces. A nine-foot bronze sculpture titled, Spirit of Freedom pays tribute to their service and their undeniable role in the freeing of millions of enslaved black people. 
Mary McLeod Bethune, the venerated activist, educator, and organizer who stood up against race and gender discrimination made her home — now the Mary McLeod Bethune Council House National Historic Site – near Logan Circle, the same location where she founded the National Council of Negro Women. Many black women of prominence and accomplishment were guests at her stately home, including celebrated vocalist Josephine Baker, who performed there.
The Carter G. Woodson Home National Historic Site preserves the legacy of Dr. Woodson, one of the earliest and most lettered scholars of African American history. It was in this home that he established Negro History Week in 1926, the precursor to today's Black History Month.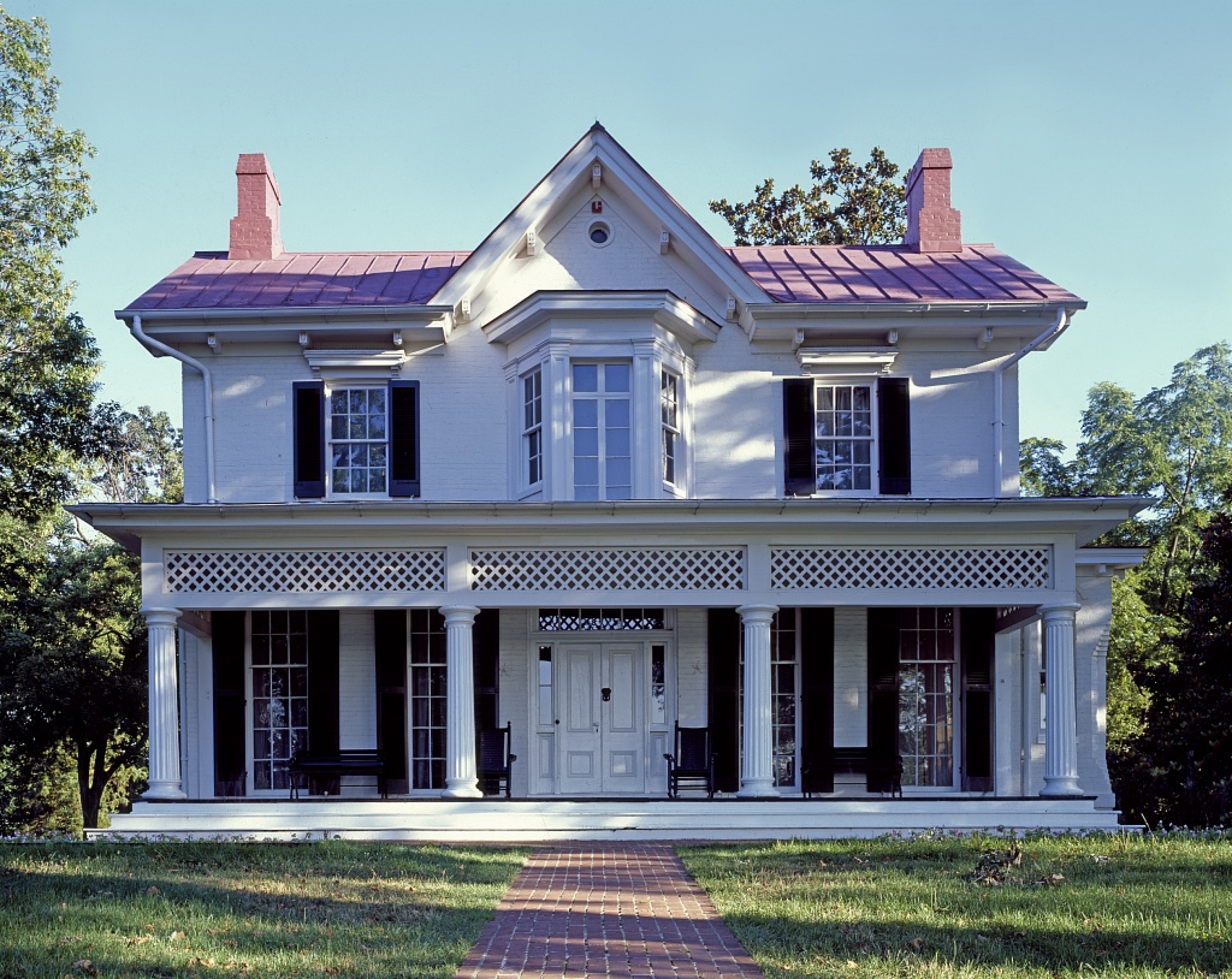 Photo credit:
 Library of Congress
"Without struggle, there can be no progress." So said Frederick Douglass, who has been called the father of the modern day Civil Rights Movement. His former home, now preserved as Frederick Douglass National Historic Site, is a beautifully preserved 21-room Victorian mansion which sits on a 50-foot hill in Anacostia, and which stands as a momentary capsule of his life.
Last, but certainly not least, located in the heart of Washington, D.C, Rock Creek Park, a lush, 1,754-acre oasis of greenery was officially authorized in 1890. Only the third national park to be designated by the federal government, the park offers visitors the rare opportunity to find a peaceful refuge, not to mention recreational escapes and more.
Beyond these highlights, there are worlds more to explore that invite anyone to connect with and embrace African American heritage in Washington, D.C., where the history just abounds.