Meet Deanna Mitchell, Superintendent of Harriet Tubman Underground Railroad National Historical Park
Deanna Mitchell loves welcoming visitors to Harriet Tubman Underground Railroad National Historical Park. As the park's superintendent, she cherishes being able to share Harriet Tubman's legacy with visitors of all backgrounds, "it truly warms my heart and is the part of my job that I look so froward to everyday and makes me so proud to be an NPS public servant."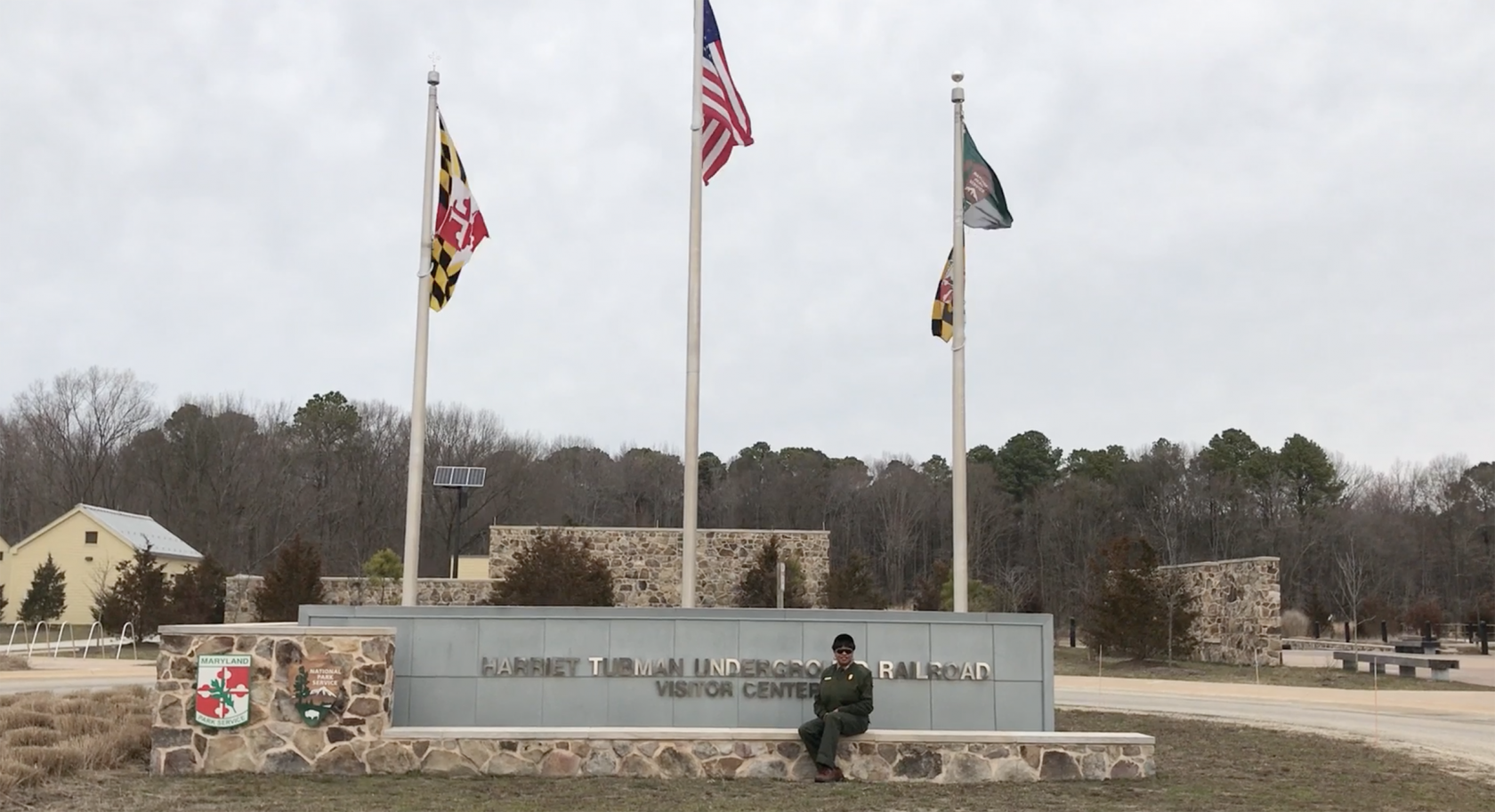 While Deanna's love for national parks began when she was a little girl, her 16-year career with the National Park Service (NPS) has given her the chance to tell some of America's most important stories. For 10 years, Deanna was tasked with standing up Tuskegee Airmen National Historic Site in Tuskegee, Alabama after it was added to the National Park System. As part of her work to establish the park's visitor center and exhibits, she was fortunate enough to meet and interact with some of the original Tuskegee Airmen, an experience she described as being "A rarity within the NPS to have this type of direct experience with the living heroes you are working to commemorate through a national park."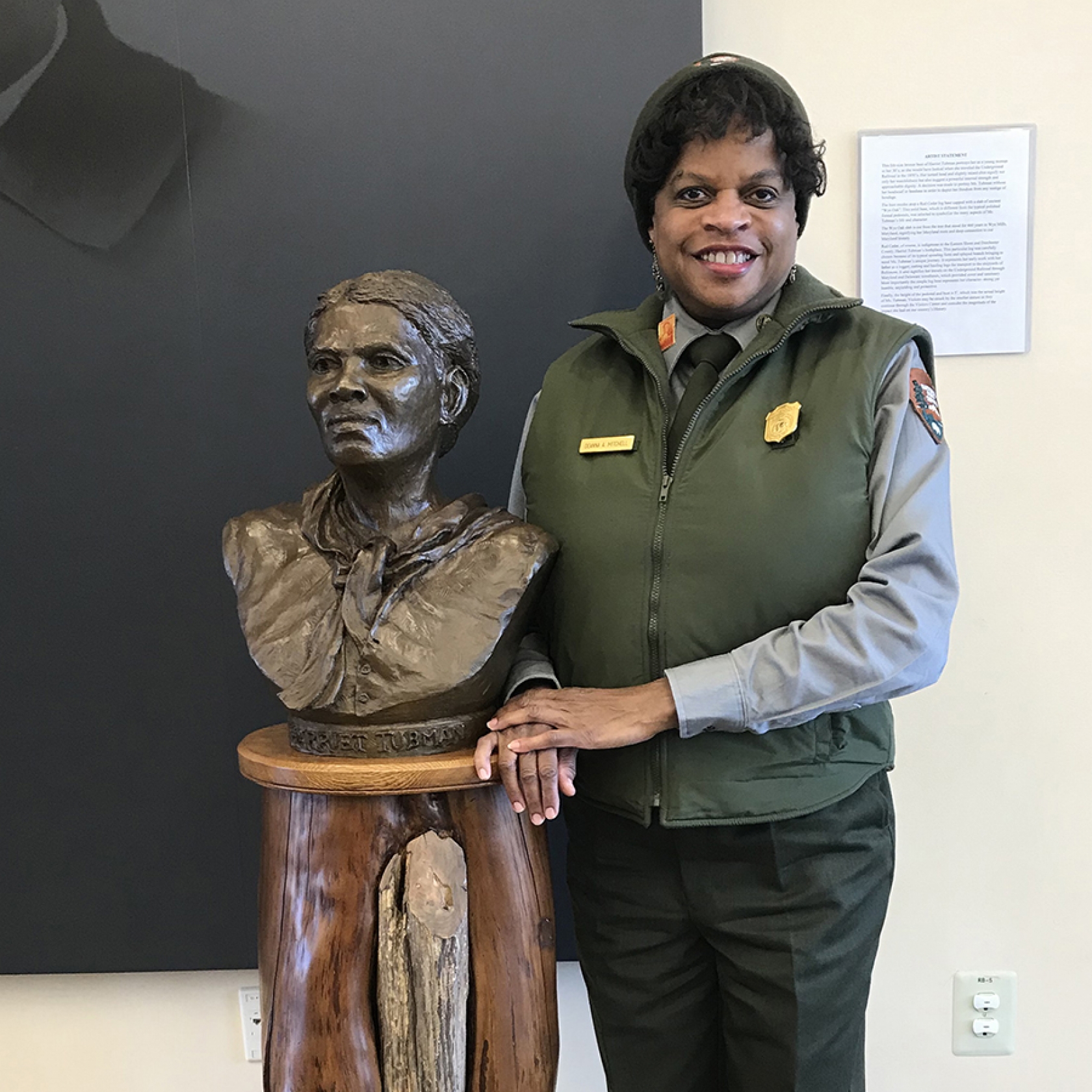 Now as superintendent, Deanna uses her love of history and people to tell people from all over the world about the remarkable life of Harriet Tubman and explain why the Eastern Shore of Maryland is so important to telling her story. She usually begins telling Harriet's story by showing visitors a bust of the woman Deanna considers to be her hero. 
One of the first things people see inside the visitor's center, the bust, which stands on a pedestal matching Tubman's 5' height, is Deanna's favorite part of the park because of the way it gives people an incredibly clear representation of Harriet, right down to the scars on the back of her neck from whippings and another scar on her head from where she was struck by a 2lb weight. Deanna believes that Harriet's bust serves as a reminder of her passion to further Harriet Tubman's legacy for generations to come. 
When she's not interacting with visitors, Deanna can be found at her desk, working with her counterparts from the Maryland State Parks who also run the park site in conjunction with NPS. While her days are long, Deanna says that "Leaving the park for the day is another reflective time for me as I believe we as a team at the park gave of ourselves in sharing and spreading Harriet's legacy to folks who will share what they experienced with others who will tell others, and so forth. I smile as I leave and look forward to doing the same the next day." 
---
Behind every national park is a team of ordinary people dedicated to maintaining the extraordinary. They maintain habitats, educate visitors, and preserve history. They're volunteers, rangers, museum curators, engineers, architects, and more. They're our Park Ambassadors – linking us to these treasured places and all the stories they hold. Send thanks to an NPS employee or volunteer today.   
The "National Park Ambassadors" video series is produced by the National Park Foundation and its Find Your Park premier partner L.L.Bean, with additional support from The Coca-Cola Company.