Meet Captain Maria Said, MD, MHS, A US Public Health Service officer who is epidemiology branch chief of the National Park Service's Office of Public Health
Captain Maria Said was not expecting to need bear spray when she started working with the National Park Service. A US Public Health Service officer who is epidemiology branch chief of the National Park Service's Office of Public Health, Maria remembers being handed a bottle of bear spray by a ranger on one of her first work trips in 2017 and realizing "wow, I have just signed up for a very different job!" 
Based at the National Park Service's headquarters in Washington, D.C., Maria works to prevent, detect, and respond to disease transmission in national parks. In an average day, she can be found responding to calls about park visitor illnesses, working on data analysis of different tickborne disease prevention efforts that parks use, participating in town halls with park service employees about diseases (including COVID-19), and even working on guidance for how NPS employees can best prevent rabies. 
Maria appreciates that her work in public health enables her and her colleagues to view each situation from a One Health perspective, "recognizing that health is inextricably linked among wildlife, the environment, and humans". As part of this, she and her colleagues often find themselves consulting with veterinarians, doctors, as environmental health experts as well as scientists and even engineers to respond to a case.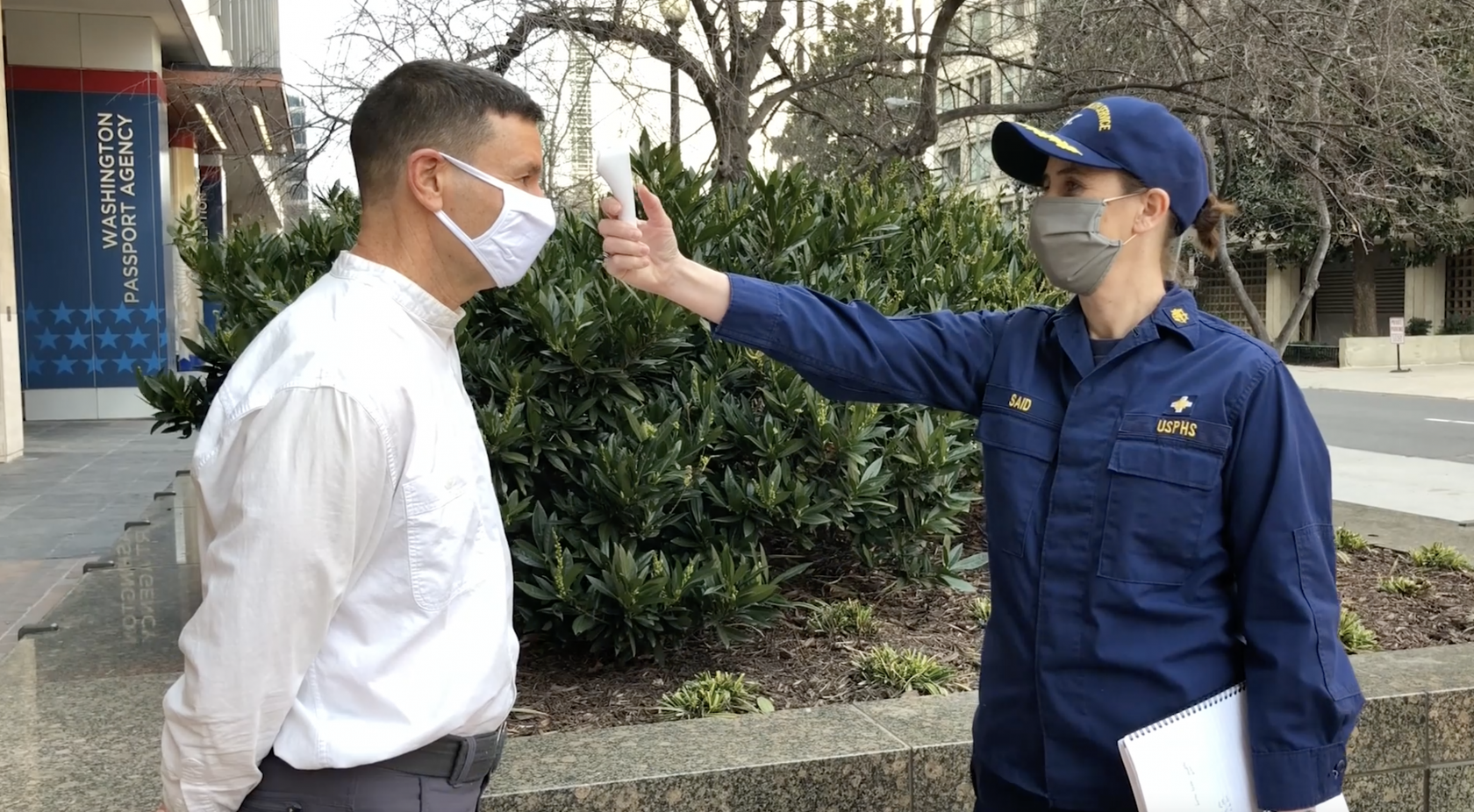 Not being assigned to one specific park allows Maria to approach each possible illness, outbreak, or exposure from a unique perspective, "every situation is different, and it is fascinating to piece together the story, the big picture. It is only once we have a truly holistic understanding of what is going on that we can make the best recommendations to the parks on how to keep their visitors and employees healthy and safe". Plus, she adds, it gives her the opportunity to enjoy the parks vicariously through the conversations with her colleagues and visitors. 
Maria loves being able to practice public health in such diverse environments as our national parks. To her, "every response is an opportunity to learn so much from others. It is often challenging, but it is never boring!" 
Click here to learn more about the work of the National Park Service's Office of Public Health. 
---
Behind every national park is a team of ordinary people dedicated to maintaining the extraordinary. They maintain habitats, educate visitors, and preserve history. They're volunteers, rangers, museum curators, engineers, architects, and more. They're our Park Ambassadors – linking us to these treasured places and all the stories they hold. Send thanks to an NPS employee or volunteer today.   
The "National Park Ambassadors" video series is produced by the National Park Foundation and its Find Your Park premier partner L.L.Bean, with additional support from The Coca-Cola Company.