In addition to managing over 400 park sites, the National Park Service also works with communities across the nation to help preserve local history and create close-to-home recreational opportunities. 
To meet the ever-increasing outdoor recreation needs, the National Trails System Act was enacted in 1968, making it federal policy to recognize, preserve, and promote trails. Through financial assistance, volunteer support, and logistical coordination, the National Park Service protects trails that are recreationally, historically, and culturally significant to America.
Have you considered visiting any of these trails for your next adventure? Here are some examples of the beautiful trails that the National Park Service helps preserve as part of its National Trails System program.
National Scenic Trail
North Country National Scenic Trail
Running from New York to North Dakota, this trail, when completed, will be the longest continuous hiking trail in the United States! Running along the rugged northern border of the United States, this volunteer-built 4,600-mile trail links scenic, natural, historic, and cultural areas across seven states. From snowshoeing, to long-distance trail-running, to hiking through the wide open prairies, North Country National Scenic Trail offers something for everyone every season.
National Historic Trail
Lewis & Clark National Historic Trail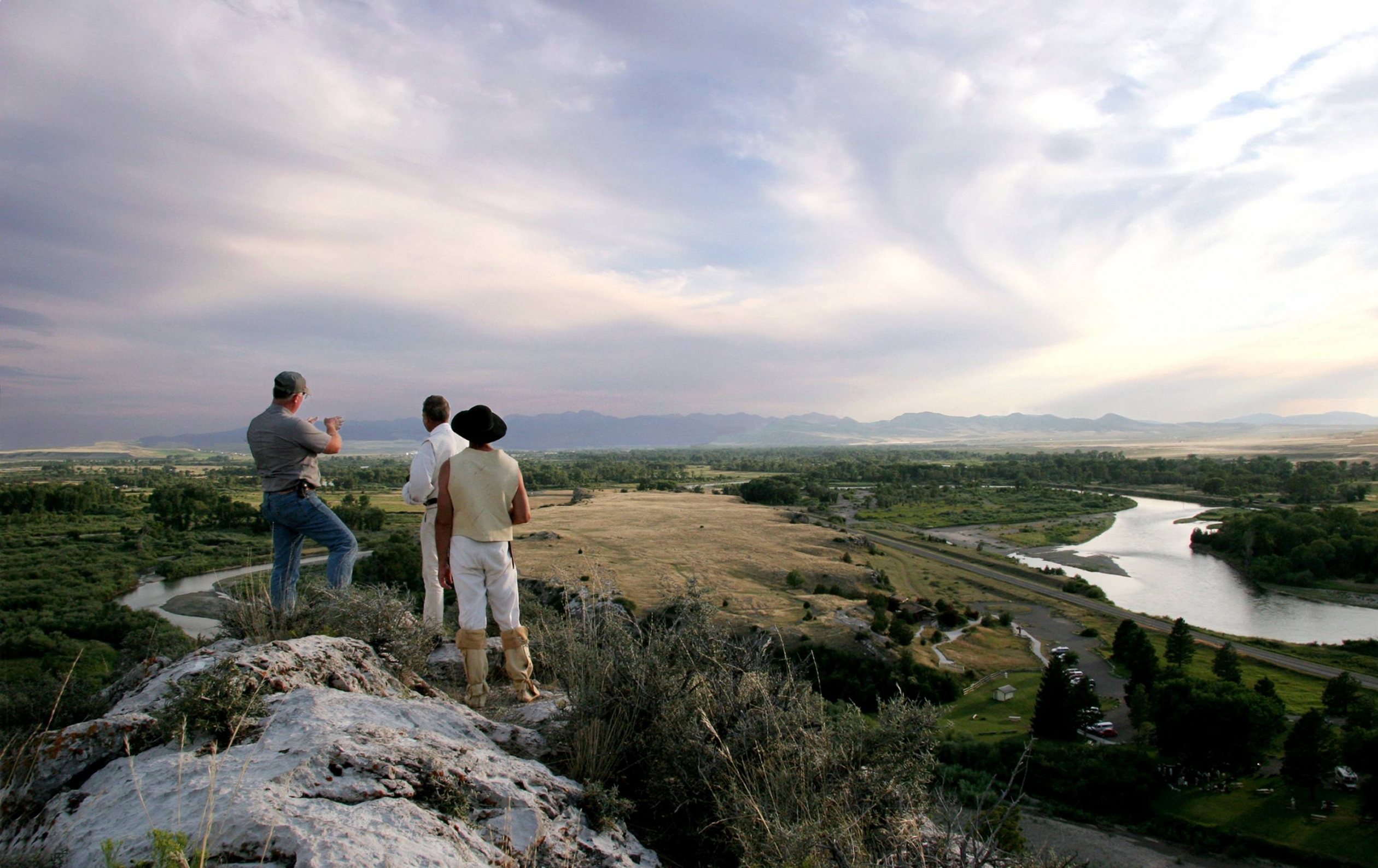 From 1804 to 1806, the Corps of Discovery, also known as the Lewis and Clark Expedition, began near St. Louis, Missouri, and traveled westward to reach the Pacific Coast.  Commissioned by President Thomas Jefferson, this group of 31 men, one woman, and her baby, were commissioned to find a water route to the Pacific Ocean, establish trade with local native communities, and study the plant and animal life living there. When you visit the trail today, you can follow in the footsteps of the Corps by foot and on horseback, raft down the Missouri River, or bike along on backcountry trails or paved roads. In the winter, this trail also provides opportunities for skiing and snowshoeing. In addition, visitors can explore this historic trail by car or bus to experience the months-long expedition in a few days.
National Recreation Trail
Tahoe Rim Trail
This 165-mile backcountry non-motorized trail system circles around the crest of the mountains surrounding the beautiful and blue Lake Tahoe in California and Nevada. This dog-friendly trail provides ample opportunities for hikers, backpackers, equestrians, and mountain bikers in some sections. In the winter, visitors can also go cross-country skiing or snowshoeing along the trail. If you're feeling adventurous, challenge yourself to complete the entire loop! If you accomplish this goal on foot, horse, or bike in one go or in sections, you can become part of the 165 Mile Club and get your name in the 165 Mile Club Log Book.
National Water Trails System
Alabama Scenic River Trail
Alabama Scenic River Trail is the longest river trail in a single state. It was created not only to reconnect citizens and visitors to Alabama's rivers, but also to create sustainable rural development to communities along these rivers. Boaters and paddlers can explore over 5,000 miles of accessible waterways—from mountain streams, to river deltas, to the salt waters of the Gulf of Mexico—through the heart of Alabama, from the northeast to the southwest. Visitors can camp, fish, swim, and look for wildlife along this diverse water trail.
---
The National Park Service also has the Rivers, Trails, and Conservation Assistance (RTCA) program to help with natural resource conservation and preserving access to outdoor recreation. The RTCA helps support community-led projects nationwide with community groups, nonprofits, tribes, and state and local governments. The National Park Service provides technical expertise, development support, and help identifying funding opportunities. Find out more about the many other trails that are part of the National Trail Systems program and plan your next adventure!